The Rise of Open API Ecosystems is Making Insurance Processes Bullish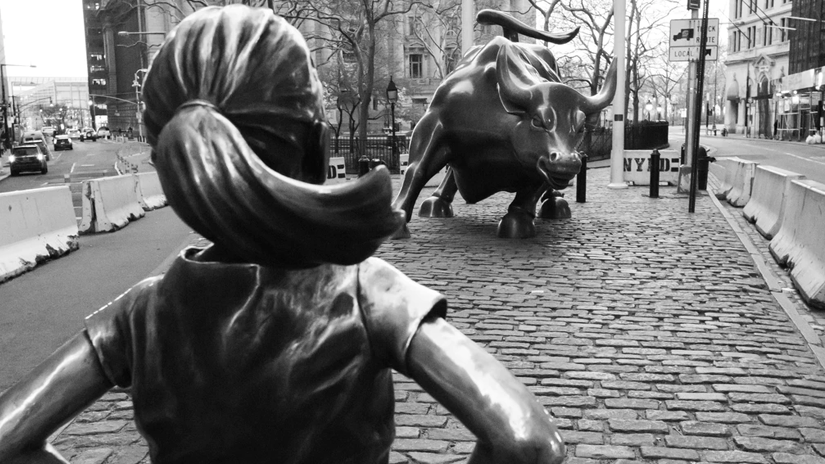 Client expectations are growing and they want to realize everyday value. For instance, insurers in the U.S. who provide a discount on life insurance premiums by incentivizing regular gym workouts are personalizing their services. To do this though, they need to integrate open APIs that communicate with external programs. Open APIs can make life easier for agents too if used right, saving them time by reducing complexity.
Open API ecosystem will do for U.S. insurance what it did for banking
'Open Banking' started this revolution with unrestricted application programming interfaces (APIs) providing seamless digital customer journeys.
Open APIs can enable microinsurance, plug-and-play solutions and ease administrative processes like providing customers options such as electronic signing of documents. A robust API ecosystem is a prerequisite for developing flexible platforms that provide hyper-personalized services to customers.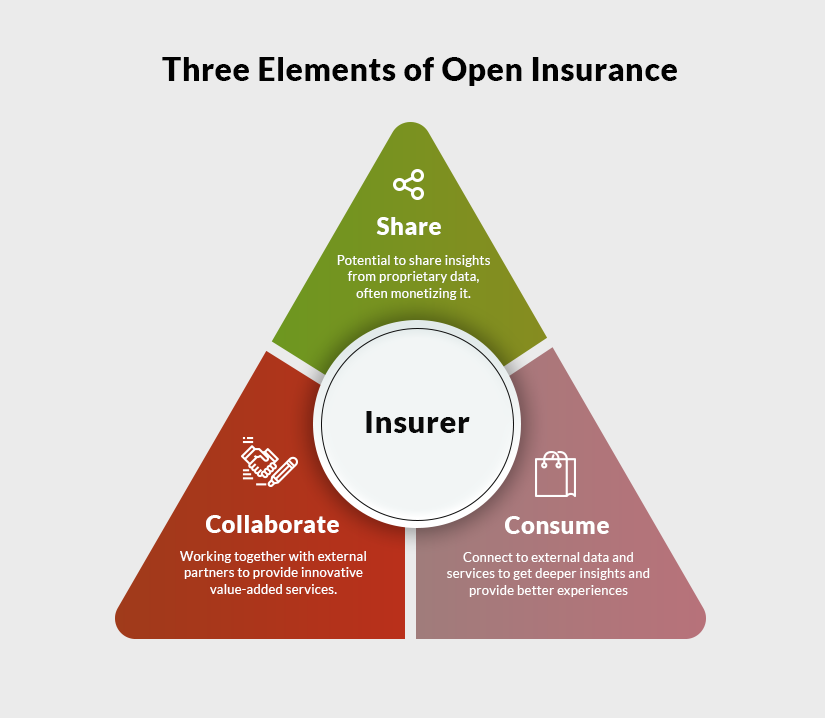 For instance, UPS Capital insurance vertical uses a suite of APIs to provide real-time insurance to its customers. Shippers can buy policies, submit claims and receive quick settlements through its in-house management system.
'Open insurance' is a new way of doing business by sharing and consuming data and services with third parties by using application programming interfaces (APIs). It offers insurers the opportunity to enhance their products and increase revenue streams.
Today's customers need such innovative solutions. In fact, the World Insurance Report from 2019 found that 58% of customers are looking for innovative insurance models. Celent, a research entity, believes that insurers who do not leverage APIs and open models will soon lose their competitive edge.
---
Also read: Is Your Tech Stack Holding You Back from a Full Digital Transformation?
---
Open APIs unlocking opportunities
Essentially, APIs are vital for easy and quick digital communications. They are the digital adhesive that allows various applications in an ecosystem to communicate with each other.
Look at what open APIs have done in other industries. Uber combines multiple API services across sectors like airlines and travel companies to offer swift services to customers. In the process, the ride-hailing company has also boosted its revenue and market capitalization to give automobile behemoths like BMW and Ford a run for their money.
An open API network in insurance will allow sharing data not just across different processes within the company, but will also facilitate cross-industry collaborations. This will improve risk management in insurance, create new revenue streams and take digital customer journeys to the next level. Ultimately, insurers need to move towards best-of-breed services to fulfill customer demands. Open APIs can lead this shift from traditional product-centric models to customer-centric models.
Four use cases for open API networks for U.S. insurance carriers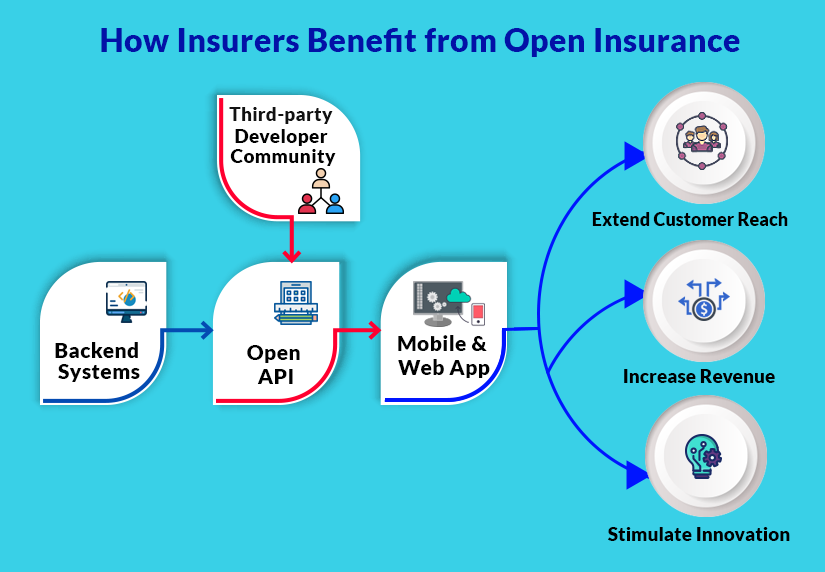 Better digital customer journeys

Customer interactions today have more digital touchpoints than physical interactions. A strong API economy can help insurers, as well as agents, create customer-friendly processes. One example of this is the use of e-forms and online electronic signatures. Paperwork and policy documents are one of the most cumbersome aspects of insurance for both customers as well as insurance agents. Digitizing this entire process can be a win for both parties.
Integrated APIs can allow an insurance agent to send out policy documents, receive e-signed documents quickly and shorten sales cycles. Even for claims processing, connected databases can verify information quickly, reduce error rates and quicken claims payments.

Improved customer engagement with integrated CRM

Most CRMs don't have email integrated into their process. Moving between different systems is a headache. A customer relationship management software that organizes all leads and claims, and manages policies in a single system. Not all CRM have third party email integration let alone social media integration.

CRM email integration can go a long way in getting agents to connect with customers through channels that are impactful and quick. An effective CRM insurance software has the potential to reduce agent time spent on unproductive tasks by 75%. Not just that, instant access to all customer engagements on a single dashboard can also enhance the overall customer experience and improve customer engagement.

For instance, an insurance salesperson is expected to stay on top of client engagement. Going through a host of emails or chat conversations with different customers to keep track of engagement can be hard. Instead, CRM insurance software, powered by APIs, can provide chat or email integration.

Enhanced risk management in insurance

Risk management in insurance is a core requirement. From evaluating customer risk to managing regulatory risk, insurers need to have a well-thought-out risk management strategy. Real-time evaluation of risk via telematics solutions like satellite imagery for P&C insurers or wearable devices for automobile insurers can improve risk management as well as pricing.

To cite an example, UK-based Blue Marble Microinsurance is a global consortium of eight insurance entities that provides small farmers protection against weather conditions. They have integrated APIs to read satellite imagery ,to monitor climate and weather patterns to provide near-accurate claims calculations as well as instant claims settlement to policyholders.

Increase in partner ecosystems across industries

APIs can also encourage partnerships among insurers and other businesses. This is a great way for insurance companies to generate new leads and grow their revenue streams. For instance, a P&C insurer can partner with real estate agencies to generate leads for home insurance. Travel insurers can partner with travel companies to provide travelers insurance as part of their travel package. Without open API networks, such integrations would have required a lot of workarounds. Now it's more of no business is an island, we have data that you can use and vice versa.

Travelsafe has increased its insurance distribution network by allowing travel agents to register as affiliates. Each affiliate gets a personalized URL that they share with their clients and when their clients sign up, the affiliate gets a commission. How simple is that idea? And how far-reaching is the result.

Through mutual understanding of needs, transactional values and impactful interactions, APIs can quickly scale partnerships.
---
Also read: What's Keeping Insurers from Using Insurtech More Effectively?
---
The future of insurance
Open insurance facilitated via a free API ecosystem is poised to push insurance beyond traditional models. It can transform digital journeys, foster collaborations, improve risk management and insurance, and generate innovative revenue streams.
"If your enterprise has not started strategizing and planning for business APIs, the time is now. Do not wait until you know all the answers and have everything in place to get started; the market is moving too fast." – IBM
Looking to leverage open ecosystems and microservices architecture in insurance? SimpleSolve's Enterprise Insurance Solutions are here to give you whatever you need. Our multi-line insurance platform is flexible, scalable and built for the new insurance era. Talk to us today.

Topics: Digital Ecosystems