Is Your Tech Stack Holding You Back from a Full Digital Transformation?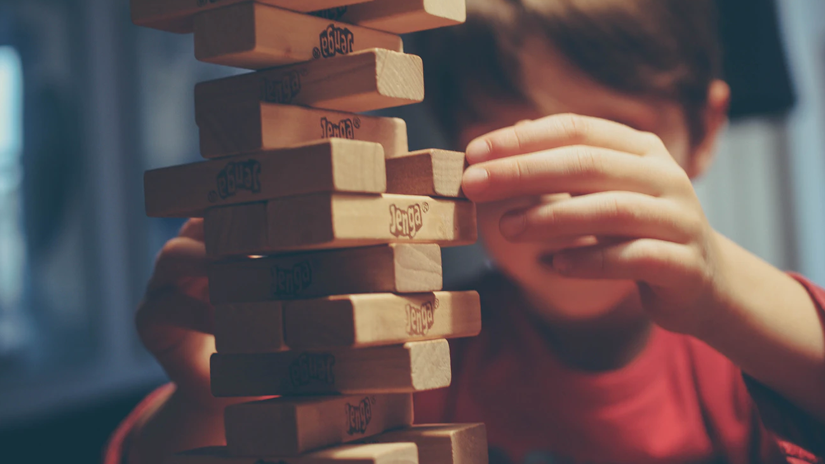 2020 was a crazy year! The business world had to quickly adapt to unheard of challenges; and technology helped many to survive the crisis. Whatever will be the new normal in 2021, organizations know that they must optimize their tech stacks to continue to meet the challenges.
The insurance sector has historically been cautious when it came to new technology but 2020 has made it imperative to take learnings from the year and make smart investments in technology. However, many companies might not have the resources to invest in full scale modernization. This will require insurance providers to prioritize flexible technologies that can integrate with existing systems.
A KPMG study titled The COVID-19 catalyst: Insurers race to digitize found that 85% of insurance CEOs said that the pandemic was the reason they took to next-gen operating models.
Yet, not all companies investing in tech upgrades are actually on the path to digitization. A Forrester report suggests that approximately 90% of companies merely modernize instead of transforming their digital operations. A complete digital transformation will involve legacy system migrations, strong API integrations and total overhauls like incorporating insurance IoTs for risk assessment that are directed specifically towards improving customer-focused digital journeys.
Also Read: How to Optimize Insurance Workflows for Higher Efficiency
Understanding What Tech Stack Upgrade Is
The difference between modernization of operations and digital transformation lies in the "tech stack" you adopt for your insurance company. A technology stack or technology framework is all the tech services you need to get a single digital application running. This could be a web-based or a mobile application.
Think of a tech stack as the building blocks of your application that lay down its barebone frameworks. For instance, Facebook provides its 2.7 million users a flawless browsing experience because of its tech stack. Facebook's stack is made up of a number of coding languages like JavaScript, PHP and HTML as well as other coding frameworks.
Similarly, an insurance company looking to have a great digital interface will need the right tech tools for a seamless customer and employee experience online. The right tech stack, including coding languages, SaaS software, cloud computing technology and microservices architecture among other things, will help build, operate and scale a website or mobile application that will support your digital transformation.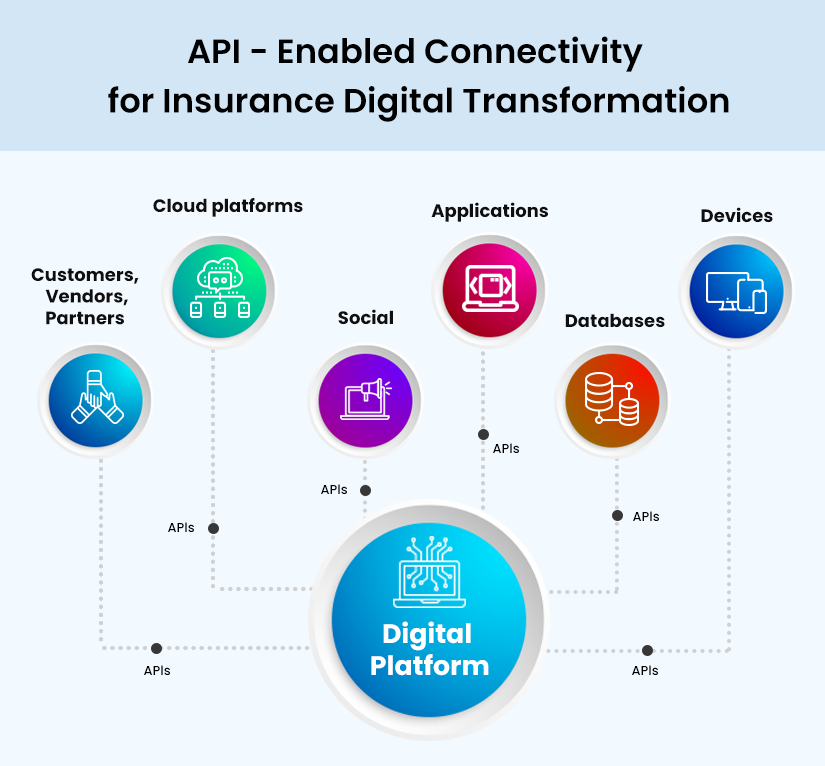 4 Signs That Your Tech Stack is Holding You Back
Here is how you can check whether your existing stack is holding you back from a complete digital transformation
You have trouble integrating new services into your application

In a rapidly evolving world, new services appear in the marketplace all the time. As more and more users take to buying insurance online, insurers will have increasing opportunities to upgrade their automation processes, insurance IoTs and cloud computing technology. This is why it is a good idea to consider legacy system migrations to a tech stack that supports such integrations and updates.
A well-functioning tech stack for your core platform should be flexible and scalable enough to accommodate changes that will help your digital journey. The right APIs will ensure that your application can support different integrations. For example, to incorporate a real-time data-sharing facility to improve customer experience and data analytics for insurance BI; your APIs need to be quick and efficient to share this data. If not, you need to rethink your technology.


The costs of your tech stack outweigh its benefits

Nothing remains constant, more so technology. This means that apart from development costs, you will also need to consider maintenance costs for your tech stack. A complex tech stack will mean investing in skilled coders and developers. If the cost for the upkeep and upgrade of your tech stack outweighs the benefits it brings to the table, then it may be time to mull over whether it really is the right solution for you.



Your existing technology is vulnerable to cyber attacks

Cybercrime, or digital crimes, are likely to cost the world 10.5 trillion USD every year. As insurers go online, cyber-attacks on insurance companies are growing exponentially. The insurance industry sits on a hotbed of valuable customer data, including banking information, credit card details and other financially-sensitive and personal information. This data makes it an extremely lucrative target for cyber thieves.




Cybercrime is likely to cost a loss of 10.5 trillion USD annually by 2025 on a global scale. This is 190,000 USD each second. - Source Cybercrime Magazine

Your tech stack may be flexible, scalable and cheap, but if it does not protect your website or app from cyber and phishing attacks, then it is as good as useless. User data security is extremely important for insurance companies and a tech stack that does not facilitate a highly-secure framework is bound to impede your digital journey.

You are starting to lose your competitive edge

Given the impact of the COVID-19 pandemic on the global economy, many insurers are likely to take a hit. A 2021 Deloitte study found that sales for workers' compensation insurance dipped due to heavy unemployment and job losses during the pandemic. At a time like this, insurers offering competitive rates and an easy plug-and-play personalized solution are likely to win customers over other competitors in the market.

A good tech stack that supports all vital processes of analytics insurance and risk assessment, can help you identify potential customers even during tough times. If your peers seem to be outdoing you in terms of identifying customers and servicing them better, then your tech solution is perhaps to blame. A good tech infrastructure will give you a competitive advantage while an outdated one can set you back considerably.

Take the leap towards digitization

Complete digitization has tremendous benefits, when done right. Yet, the success of insurance digitization depends on the technology that underpins it. Identifying the right tech solutions that are flexible, scalable, cost-effective and meet your business needs is essential to stay ahead of the curve.

When it comes to tech stacks there isn't one size fits all. If you are considering new technologies and the benefits they bring your business, contact us to discuss a beneficial approach to your legacy system modernization.
Topics: Workflow Management