The Problems Insurers Face if They Ignore Digital Ecosystems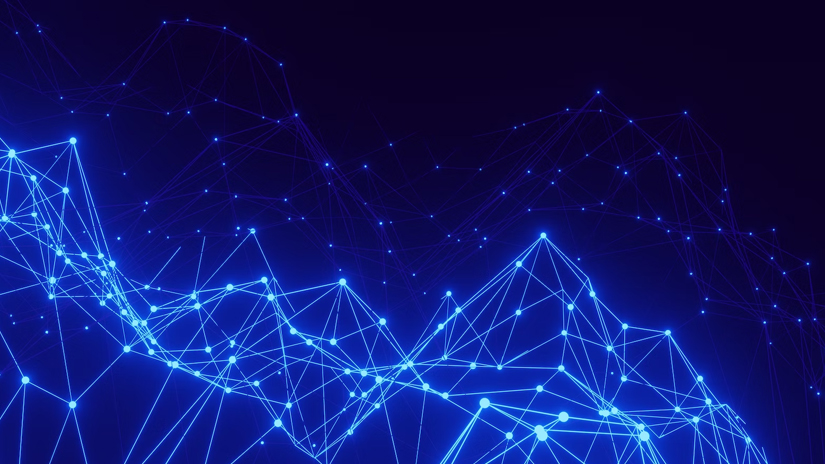 The insurance industry has long played the role of risk aggregators but modern technological shifts could threaten this model. Tech giants like Apple and Amazon have blurred traditional industry boundaries, entering everything from finance to logistics. The secret to their success? Digital ecosystems.
Insurance ecosystems connect various products and services to provide a seamless and holistic experience to customers. Ecosystems thrive on network effects - the more customers, products, and services that are brought within the ecosystem, the stronger it gets. This poses a direct threat to insurers who now have to keep an eye on competitive threats from not just within the industry, but from outside.
Take mobility companies like Uber, for example. By offering travel insurance on their platform, they improve convenience for customers, who no longer have to purchase insurance separately. For the insurance industry, this means that unless they create ecosystems of their own or integrate with other ecosystems, they could lose customers and become commoditized players.
Lack of technology ecosystems may erode customer bases for insurers
Digitally active consumers have increased by more than 60% in the last four years. And these customers know what they want, are the insurance companies listening?
One survey found that 60% of customers hadn't been contacted by their insurers in a year.
Despite insurance trends moving towards rapid digitization, customers still have very few touchpoints with their insurers. In fact, one survey found that 60% of customers hadn't been contacted by their insurers in a year. In this low-engagement model, digital ecosystems could fill in the gap by proactively addressing customer needs.
These ecosystems put customers front and center by bringing together complementary products and services. Thus while traditional insurers play a risk aggregatory role, modern ecosystems will provide proactive risk mitigation. For customers, this means that their insurance needs will be anticipated and provided for without them having to do their research and seek out a plan. Insurers who integrate insurtech ecosystems can tap into a large customer base and improve customer experiences. With the rapid consolidation of ecosystems, insurers who do not adapt quickly enough might risk losing their customers.
For customers, Technology-driven ecosystems mean that their insurance needs will be anticipated and provided for without them having to do their research and seek out a plan.
Digital ecosystems are increasing revenue stream opportunities for the insurance industry
One report by McKinsey on insurance trends estimates that digital ecosystems will generate revenue worth $60 trillion by the year 2025 - and that's not a long way off. Insurers who identify opportunities for growth beyond the traditional industry boundaries can tap into this trillion-dollar opportunity. Successfully embedding within an ecosystem can stave away threats from competitors and increase switching costs for customers. But even more importantly, they can open up new sources of revenue.
The introduction of new technologies like IoT devices along with APIs interfaces enables real-time transmission of data that strengthens ecosystems. These technologies can help insurers venture out of their traditional core systems to create sophisticated offerings for their customers. Auto insurers, for example, are already creating ecosystems through IoT devices in cars to monitor driving behavior and deliver personalized plans for their customers. Thus, ecosystems foster mutually beneficial equations. Customers enjoy greater convenience while insurers expand into new sources of revenue and improve their operational efficiency.
Ignoring technology ecosystems could leave insurers less agile
Growing uncertainties around the state of the economy, climate change, and government regulations have made it more important than ever before for insurers to be adaptable. Additionally, cyber attacks have become more advanced, leaving businesses increasingly vulnerable.
However, traditional insurance models are not equipped to respond to change quickly. Legacy architecture can be difficult to modify and simply adding new applications over the existing core system might not be effective. Ecosystems, on the other hand, are made up of a number of players who collaborate to solve customer needs. Rather than being driven by top-down directives, players respond proactively to changing landscapes, offering customers more effective solutions. Tapping into these ecosystems powered by evolving technology like AI and ML can help insurers to respond proactively to unpredictability.
How can insurers take advantage of ecosystems?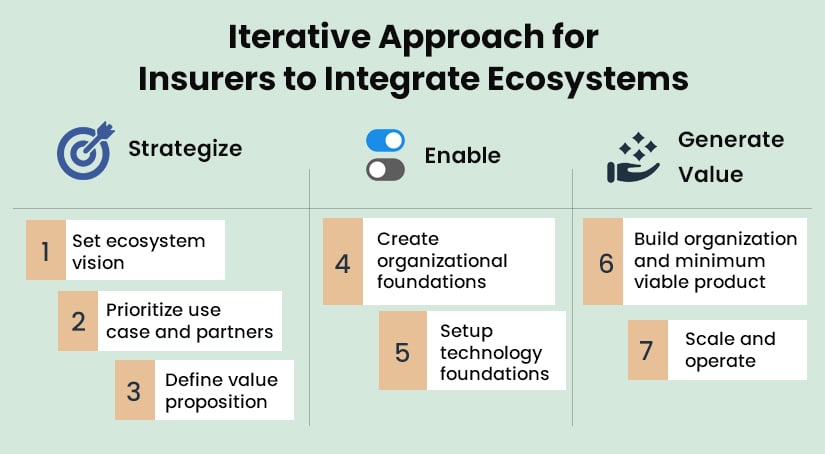 There's no doubt that ecosystems aren't a fleeting insurance trend but are going to play an increasingly important role in the future. But how do insurers create one? There are two broad steps insurers need to tackle before they can generate value from digital ecosystems. Of course, strategizing is key, the focus might be on lead generation, claims reduction, or even new insurance products. Prioritizing this would be key to developing the technology ecosystem to support this focus. Insurers must also arm their insurance core platforms with technology adaptations to power ecosystem integrations. They must then choose ecosystem partners that fit their universe. For example, smart home device manufacturers can partner with insurers to improve the security benefits they provide. This type of partnership can help insurers reach new customer segments, especially younger customers. The success of an ecosystem model lies in identifying the right partner to collaborate with. Insurtech partners who have a wide customer base, access to rich data, and who are leaders in developing customer-centric core systems that can create synergies with insurers.
Many insurance carriers are finding that modernizing their core platforms is bringing the advantage of vendors with their own ecosystem partnerships - a move that can be more cost-effective and faster to implement. SimpleSolve's core insurance platform - SimpleINSPIRE - provides clients with access to existing ecosystems through a single integration interface. For instance, our partnership with Intellagents opens up a vast array of AI solutions (60+ partnerships and counting) through 'one single complete ecosystem'.
Ready to jumpstart your insurance digital ecosystem? Reach out to our team, we would love to find solutions to your ecosystem challenges.
Topics: Digital Ecosystems