5 Examples of IoT Applications Powering Insurance in America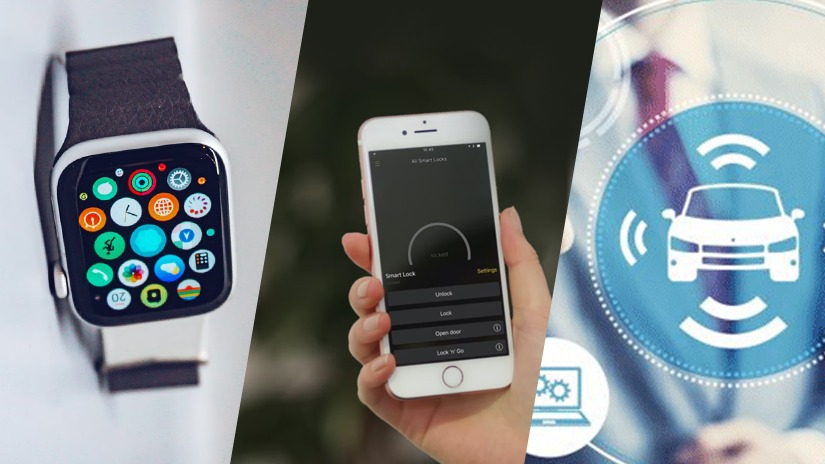 Is there an insurance carrier in the US that is not in the midst of a digital transformation? The risk of falling behind in an economic environment constantly evolving through new disruptive technologies is very real. Disconnected technology is fast becoming a dinosaur. This is why companies all along the insurance chain are closely watching (if not already deploying) the growing opportunities of IoT devices.
Four specific digital ecosystems are finding many evangelists in the insurance world - mobility or connected automobiles, smart housing, commercial lines and connected health. Each of them has a different level of maturity and these 5 real-life examples of IoT applications in insurance will provide a clearer picture.
Progressive 'Snapshot'
Progressive has been a trailblazer carving out new paths. Way back in 1997, the company shook up the traditional distribution channels for auto insurance by using the internet to bring real-time, online price transparency. The technology might have shaken up the insurance world but 24 years later, it has become a normal standard for every insurance company globally.
Originally, internet communication nodes were so bulky that they were limited to desktop computers. Smartphones and cellular communication opened up a new world where everything was connected - your watch, your Fitbit, and even the tracker on your dog's collar. The opportunities to use the data that was streaming in from connected devices were endless. Progressive debuted their mobile device UBI application in 2016 but way back in 2008 they introduced MyRate, a usage-based insurance program that customized rates based on how customers actually drove.
Today, Snapshot uses either a device installed in your car or a mobile app to measure rapid accelerations, hard braking, miles driven, and time of the day. Driver review periods are generally 75 days and drivers can file new requests to improve their rates.
Over 1.7 trillion driver observations collected thus far are helping the machine learning algorithms to improve pricing accuracy, constantly. In 2020, Progressive altered its Snapshot program temporarily to give drivers low rates during the pandemic, when people stayed home. Imagine, the positive feedback such a quick move generated among its customers?
In Dec 2020, Progressive Corporation offered Snapshot Proview, a fleet management program for small business owners. This joins Progressive SmartHaul that was launched in 2018 that used Electronic Logging Device (ELD) to provide discounts to commercial truck drivers.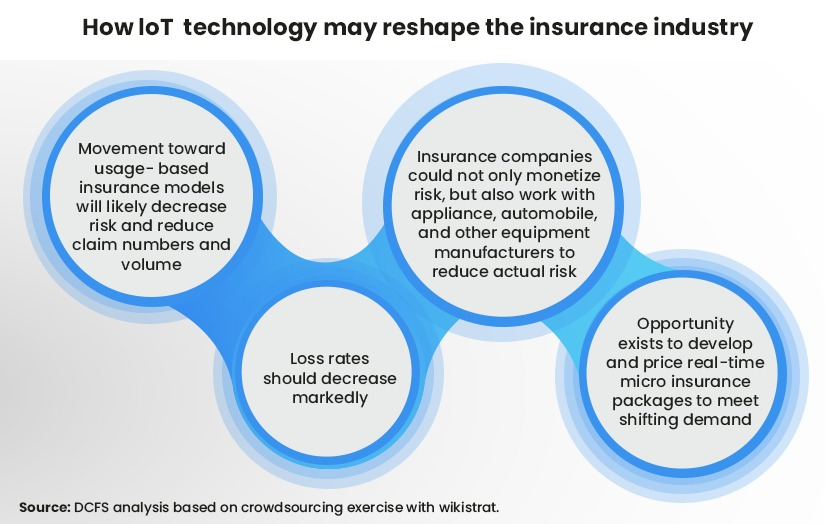 ---
Picked for you: Why Insurance Ecosystems Have Taken on New Urgency in The U.S.
---
John Hancock "Vitality"
Life insurance heavyweights like John Hancock and even insurance startups like Oscar are using wearables to gamify longevity. The former gifts its customers with a Fitbit or an Amazon Halo, they even headlined the Apple Watch introduction, coming on as a partner for the Vitality Program.
IoT applications in life insurance was an opportunity to incentivize fitness as one way of reducing claims. This was the strategy that powered their launch of Vitality in 2015, partnering with Fitbit. Their CEO, Brooks Tingle puts it most succinctly "People live longer, we make more money". John Hancock definitely does not shy away from the economic benefits of insurance customers living a long life and they are encouraging them to live it healthily.
Technology is an important foundation that propels the data collected from the wearables to make life-changing insights. The first data sets that were collected were about physical activity but now sleep tracking is just as important. Nutrition tracking was a difficult data set to work with since it is outside the ambit of wearables, which is why Vitality started on the route of healthy eating discounts, for instance, their policyholders get to enjoy 25% discounts when they buy healthy food at most retailers. Mental wellness was the next pillar to be added and John Hancock incentivized users through a point system for time spent on a meditation app, Headspace.
John Hancock IoT integration is a good example of devices not working in isolation but through a connected network.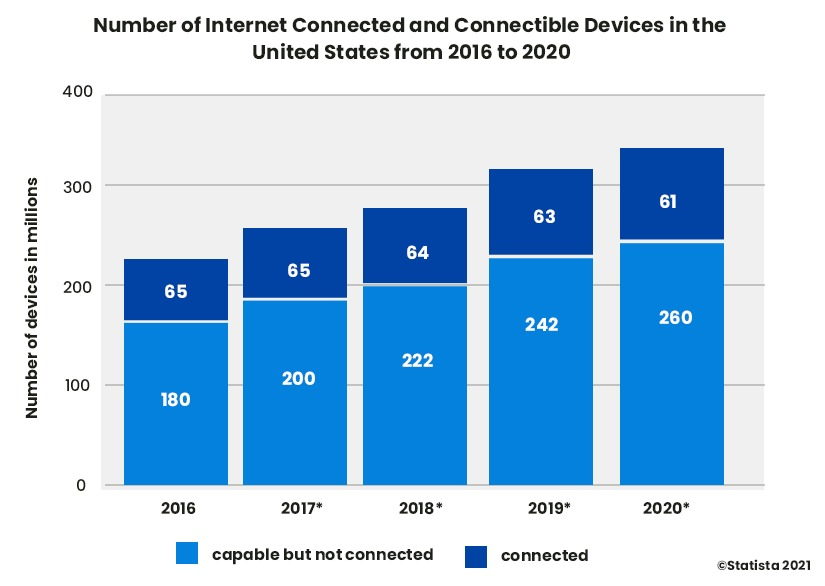 Liberty Mutual
In 2020. Boston-based Liberty Mutual Insurance announced its partnership with Ford to offer discounted insurance prices to customers driving a Ford connected vehicle. They joined Tesla and Progressive in providing usage-based insurance. In the case of Metromile, it is the first pay-per-mile car insurance policy.
However, before Usage-Based Insurance, Liberty Mutual had ventured into the IoT realm through Home Insurance. They partnered with Google Nest in 2015 to implement connected smoke alarm devices in insured homes. The advantage for customers was that they got a $99 connected smoke device installed at no cost and also got a 5% reduction on their home insurance premiums once the devices were connected. Incentivizing customers is the best way for insurance companies to make their IoT data integrations successful. The ROI is realized in lower claim applications received.
---
Also read: Is it important for Insurance Carriers and Agents to have Mobile Apps?
---
Erie Insurance's drone inspections
It's a bird. No, it's a plane. Oh, actually it's an insurance drone.
Erie Insurance is a leading example of the insurance industry taking new IoT technology and finding an innovative way to integrate it to improve efficiency. They were the first insurance carrier to get permission from the Federal Aviation Administration (FAA) to deploy drones commercially for on-site roof inspection. A typical one-hour roof inspection was reduced to a mere 20 minutes through their IoT platform.
Chicago-based, All State Insurance has followed suit and is using drones to capture images for property claims. Travel costs which are one of the big outlays are expected to drop because half of the expense comes from adjusters having to drive to the claims site. Also, in a traditional on-site inspection, an adjustor can fit in at the most two inspections a day. Now with images coming to the adjuster's desk through the IoT technology, each adjuster can complete up to eight each day.
Some of the other players operating in the Internet of Things (IoT) insurance market are American Family Insurance, Hippo Insurance, Lemonade Insurance, among others. In insurance, nothing happens overnight, and many insurance carriers haven't yet ventured into the IoT world. Their journey to implementing a IoT platform might take years, from the first pilots to scaling up. However, IoTs are here to stay and they represent an opportunity as the IoT case studies above make very clear. Insurance carriers will need to look out for proven tech players to execute their plans, starting with a platform architecture that can easily integrate with IoT devices to feed the data into business intelligence systems.
Topics: Digital Transformation