Is it important for Insurance Carriers and Agents to have Mobile Apps?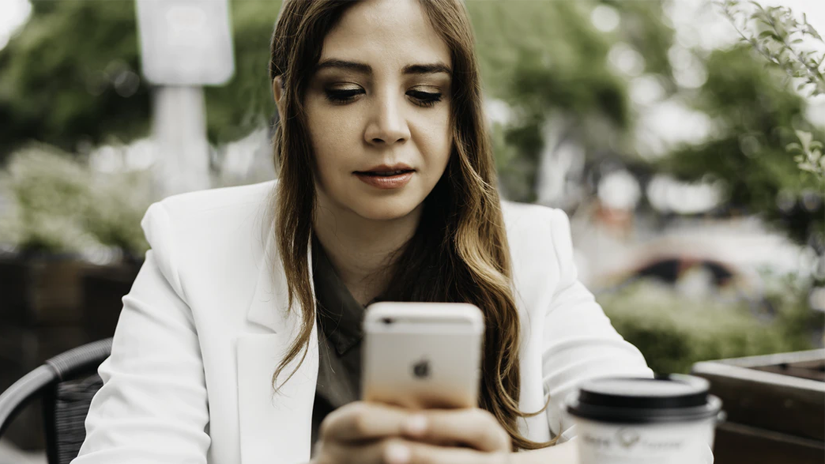 Consumers are increasingly moving away from their computer screens and spending more time on their mobile phones. Mobile phone usage today has penetrated almost every demographic. An average user spends about 86 percent of their total time online on their mobile apps. For an insurance company, this means developing a mobile platform is not simply a nice-to-have feature, it's critical to improving the digital customer experience.
It isn't just the end-customer that stands to benefit from insurance apps. The flexibility and ease of use that insurance apps offer can actually increase the productivity and efficiency of insurance carriers and insurance agents. Not convinced? Well, let's look at it from both sides - the consumer and insurance carrier.
Challenges an insurance app solves for customers
Consumers' and policyholders' expectations have changed. They are accustomed today to the ease of quick information and 24/7 self-service and they look for the same from their insurance providers. Webforms and phone calls are giving way to mobile apps and messaging. If an agent is not available to service a claim or provide a quote, the customer is highly likely to look for another provider. Mobile apps, to a great extent, are an answer to these challenges.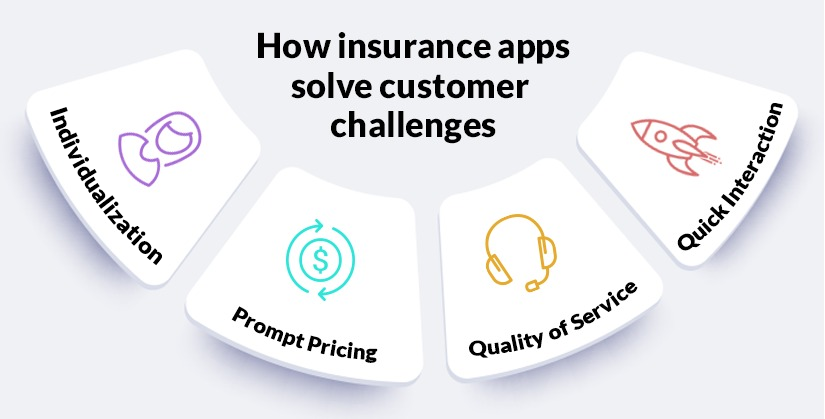 Quicker interaction
It's no secret that fast response times are the key to a satisfied customer. If a customer has had to wait for their phone call to be attended to or their email acknowledged, they are going to perceive their experience with your company as negative, regardless of how well their issue was resolved.
Through in-built features like live chatbots, insurance apps allow a customer to get in touch with a support agent almost instantly (or a perceived agent, in the case of a chatbot ). Since their past interactions and policy information is automatically stored on the app, they are also likely to get more personalized responses from the agent.
Claims cause the most anxiety and customers burn a phone line with calls for an update. The best way to prevent this is by sending them a weekly notification through the mobile app, even if there is no change in the update. Letting them know that the insurer is working to process the claim, removes much of the anxious waiting.
Collectively, this makes a customer feel like they are communicating with a single person who understands the entirety of their enquiry. Preventing information silos is the biggest advantage of customer conversations when done right.
Individualization and pricing
Personalization is exactly what mobile apps are built for. People are used to a digital customer experience that is tailored for their individual needs. It is impossible to achieve this through a traditional insurance process. Remembering their previous interactions, providing required information directly, providing instant pricing when they show interest in a specific insurance offer or processing a claim in a few short steps - The possibilities are endless using automation in a mobile app. Ecommerce platforms have utilized similar opportunities to drive up their ROI. The insurance sector is now becoming more aware of the opportunities for better customer interactions.
Automatic notifications
An insurance mobile app is not Instagram. Most users will open it once a month to pay a bill. This means that the app must be optimized for infrequent usage and the best way to do it is through notifications. Insurers should proactively let them know if a consumer's plan is expiring soon or if a payment is due. Notifications are usually about Payment confirmations, Payment reminders, Payment plan updates. Billing and payment alerts. This negates the need for an agent to follow up manually and prevents late fees.
---
Also read: How Insurers Can Get the Most Out of Their Insurtech Partnerships?
---
Benefits of insurance apps for insurance carriers and agents
The digitization of insurance platforms is revolutionizing the way insurance agents work and interact with customers. However, mobile apps need not always be customer-facing, insurance carriers can also benefit from deploying mobile insurance solutions for their employees and agents.
Automating manual processes
Insurance agent apps can help automate several time-consuming processes. Tasks such as order processing, recording of bills, and making or receiving payments can be easily done through an insurance mobile app. SimpleSolve's Adjustermate Mobile App is an example of an app that has been built for claims processing.
Savings on operational costs
Manual processing isn't just inconvenient, it can also be more expensive in the long run. Without a scalable solution like an insurance mobile app, your agent headcount and overheads will have to keep increasing with growing demand. On the other hand, a mobile agent app, allows the same number of agents to service a higher number of consumers, enabling you to remain agile.
Insurance agents can stay connected to their offices through the mobile platform and complete their work either traveling or waiting for clients. The biggest advantage is that they can access a carrier's systems in a secure environment and thus managing their customers is easier, anywhere and anytime.
Improve customer acquisition and retention
Considering the competition, insurance agents have a higher percentage of success when they can conclude a deal at the first appointment. Insurance apps help agents to calculate the price instantly and also allow customers to sign documents in digital form or make payments through an integrated payment system.
An agent app that serves as a single source of truth empowers agents to deliver superior personalized customer support. Cross-selling and up-selling also become easier through in-app notifications and detailed customer behavior reports.
Training Insurance Agents
While the industry has been online for years, this last year has shown its advantage where in-person meetings and training procedures went completely online. While most access still remains on laptops, some functions are adaptable to a mobile app experience. For instance, trainers can upload teaching materials either written, audio or video, that can be accessed by agents at their convenient times.
This list is far from being exhaustive but without a doubt, insurance app development is one of the ways to improve your capital.
---
Also read: Why CIOs Say They Will Spend 3.7% of Premium on Tech in 2021?
---
Mobile Applications across Key Insurance Sectors
Digitization of insurance is an ongoing process across all segments within the broader industry. Here are three sectors in which insurance mobile apps can improve digital customer experience.
Automobile insurance apps
Car insurance apps have a number of uses. A customer can open an insurance policy plan directly through the app by submitting their documents and registration details online. Many car insurance apps also offer real-time accident support, by connecting the customer with an agent immediately. Claims can also be processed by sending images of any damage to an agent on the car insurance app. This reduces the time required to file claims, verify them, and process payments. An example is the Geico mobile app.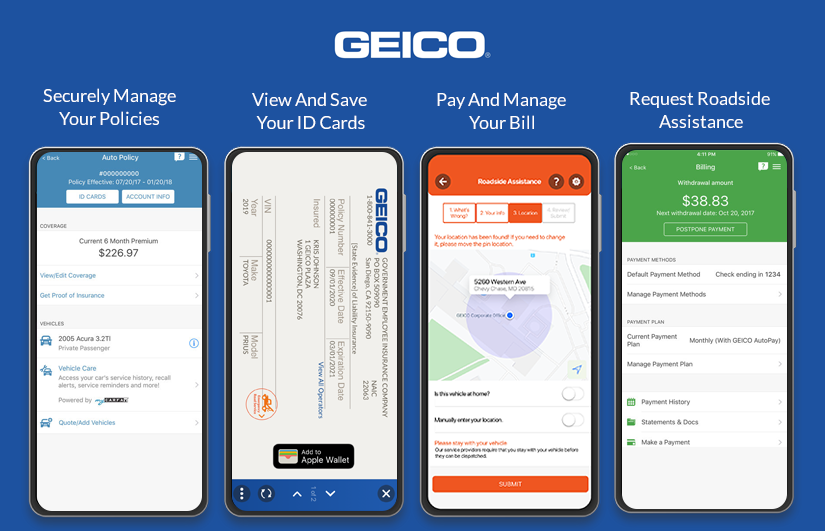 Property Insurance Apps
Property damage can cause serious financial strains on families and individuals, making property insurance one of the most sought-after forms of insurance. Providing your customers with a seamless mobile app experience can help your company edge out the competition.
Property insurance apps for mobile can include features like property inventory for consumers to log in items they currently possess. This can make validating damage claims easier since they serve as proof of ownership. Customers can also easily submit claims, apply for upgrades and renew plans on the app without depending on an agent to do it.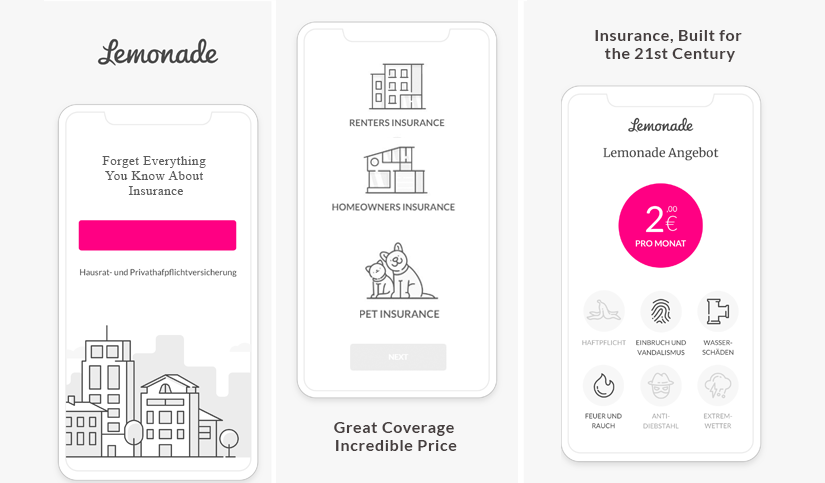 Health Insurance Apps
Health insurance is one of the most time-sensitive forms of insurance. A long claims submission process can result in serious delays in getting quality medical care. A mobile platform for health insurance can simplify the entire process. Customers can access important documents and submit claims in a few clicks. Some health insurance apps, like the Anthem Anywhere App, also help customers find the nearest hospitals from their location, call an ambulance or book a consultation,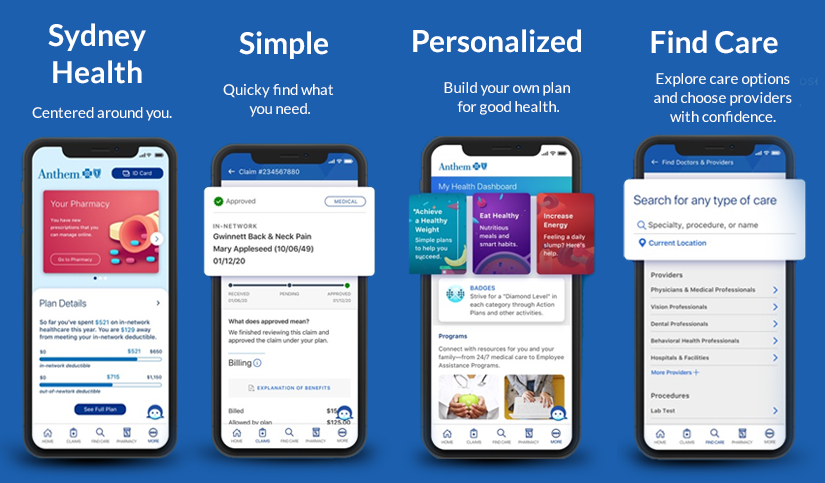 The possibilities of services you can extend to your customers and agents through a mobile app for insurance are endless. As customers become more tech-savvy, reaching them through new touchpoints will become crucial to maintaining loyalty and acquiring new customers.
Topics: Agent Portals