How Insurers Can Get the Most Out of Their Insurtech Partnerships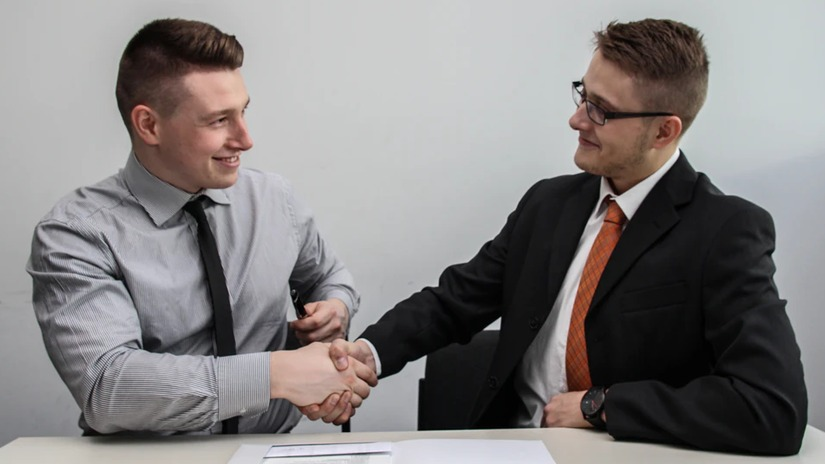 The insurance sector is becoming increasingly responsive to new ways to solve business challenges and open up new opportunities. One approach that's gaining traction is teaming up with insurtech companies who have a strong digital-first approach and leverage technology to improve productivity, acquire customers and retain them. Insurers, on the other hand, brings to the table in-depth institutional knowledge and know first-hand the challenges operating in this space. Strategic partnerships bring these two entities together to achieve success. Building a strong and enduring insurance tech partnership between these two entities is critical and requires proper planning on the outcomes and methods used to get there.
Here are a few key ways traditional insurers can gain the most benefit from their technology partner
Make expectations upfront
One of the most common challenges in insurtech-insurer strategic partnerships is that the cultures of both often clash. While insurance firms lean towards caution and follow tried-and-tested processes, insurtech companies want to re-evaluate each workflow, cut out redundancies and optimize processes for speed and efficiency. Because of this fundamental difference in priorities, both parties might struggle to find a middle ground.
To avoid this, clear expectations must be agreed on before the insurance tech partnership even begins. Insurance companies need to provide a comprehensive overview of their current operations, which areas are open to change, and which need to be maintained as is.
Insurtech companies need to clarify in advance what they are looking to improve and their capabilities in the space. The insurance-insurtech partnership can be all the more fruitful due to the diverse outlooks as long as both parties know exactly what they are looking to get out of it.
---
Also Read: Is The Technology You Use Improving Your Credit Rating?
---
Set clear goals before execution
Insurance firms need to have a clear idea of what goals they hope to achieve when initiating a strategic partnership with an insurtech company. Different insurtech companies have different strengths and flagship technologies. Not all will be suited to the specific set of requirements that a firm might have.
Without a clear understanding of what they hope to achieve by partnering with an insurtech company, firms might be force-fitting tech solutions that provide no clear benefit to their company. This could lead to processes becoming disrupted with no clear efficiency improvements or cost savings.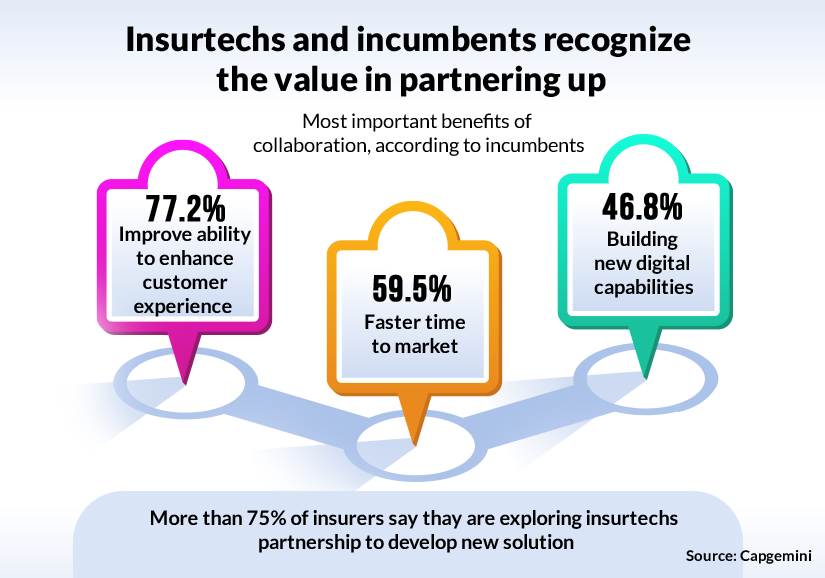 To get the most benefit, insurance companies should set goals internally and then work with insurtech providers to understand how these can be met. With their expertise, insurtech companies can find innovative solutions that best align with the firm's priorities to tackle ongoing challenges.
Appoint a dedicated resource for relationship management
Management teams in insurance firms rarely have the time to focus full-time on their development partnerships. This can lead to changes or shifts in priorities not being communicated with the external partner. Without an open line of communication to the management, insurtech partners will also run into roadblocks when trying to implement new processes or technologies. It can take a long time to get the necessary approvals or information from the firm, which can extend the overall implementation timeline far beyond what was initially predicted.
To prevent these pitfalls, a dedicated resource must be assigned, who will work with the insurance tech partner full-time. This project manager can keep regular tabs on the implementation progress, work with internal teams to ensure any challenges are smoothed out, and monitor whether the tech solutions are having the desired impact on the firm's goals. A facilitator can go a long way in guaranteeing that insurer-insurtech partnerships are positive.
---
Also Read: Why CIOs Say They Will Spend 3.7% of Premium on Tech in 2021
---
Do a thorough background check of credentials
Signing off on an insurtech partnership almost always involves a significant investment, both in terms of time and money. Implementation can be an expensive affair and often takes upwards of a year, oftentimes more, to be fully completed (many insurtech companies like SimpleSolve have a shorter timeline). Not to mention, integrating insurtech solutions often means changing fundamental processes within your company, something that can be difficult to reverse once set up. To ensure that your investment is going in the right direction, it's critical that you do a complete background check on a potential insurtech partner before signing on the dotted line.
Some of the key aspects to check for include:
Security features:

Protecting data against leakages is, of course, paramount. You should check if the insurtech partner provides important security features such as encryption, OAuth, SSO, and is compliant with regulations such as PII.

Alignment with goals:

Does the insurtech company have features that will help your organization reach its goals? For example, if your main goal is to increase agent productivity, then look for a technology partner that automates business processes and provides agent efficiency tools that reduce average handling time.
Costs of implementation and renewal: To get the maximum ROI out of your partnership, you need to know upfront the total predicted costs of investing in the insurtech solution. Long implementation times and DWP-based renewal costs can eat into your ROI, so verify the pricing plans before finalizing the partnership.
Identify metrics for success
It can be difficult to evaluate the success or failure of an insurtech investment without a clear set of metrics to measure it by. In the absence of this, evaluation can often become subjective and difficult to justify. To avoid such a scenario, you should define at the outset what success should look like. For example, if your goal is to reduce average handling time, what should the new average handling time be and what is the acceptable range for success? If your goal is to bring down operational costs, how much do you want to reduce them?
These objective metrics can become the yardstick to measure performance and will align all conversations with the insurtech partner.
Set up weekly or monthly reviews regarding these metrics will keep both teams focused on the end goal.
Collaborating with a technology partner can unlock massive potential for digitization, cost-saving, and innovation. With these tips, insurance providers can enter into a partnership that is both transformative and rewarding.
Topics: Digital Transformation