Why CIOs Say They Will Spend 3.7% of Premium on Tech in 2021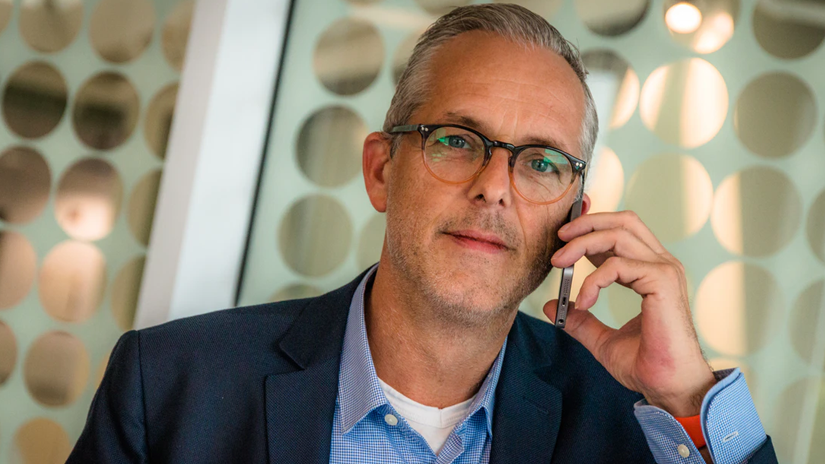 IT has moved from being tangential to a company's strategic departments to one that is central. Insurers are looking at the potential value they can leverage by investing in technology that can help them sell more, manage risk better and drive down operation costs by empowering agents to do more in less time.
Market projections show that CIOs are keen to spend up to 3.7% of premiums on technology. Novarica's Insurer IT Budgets and Projects 2021 released their survey of more than 100 CIOs, indicating that midsize insurers rather than the big carriers will be investing more in system modernization, implementing new systems, and bringing in new capabilities.
While 3.7% is marginally lower than it was last year, it's still significantly more than annual tech spending during every year after 2015. Considering the new costs and changing revenue streams insurance companies witnessed last year, the commitment to tech investments shows the increasingly central role insurtech is expected to play.
"Insurers should consider the potential value they can create by using technology to sell more, manage risk better, and cost less to operate overall, rather than treat technology as an expense to be managed to historical norms." - Matt Josefowicz, Novarica president and CEO
Another global survey by Deloitte of 200 CIOs found that 48 percent agreed that their companies did not have the technological capabilities to navigate the changing markets. This sentiment shows that technology investments are only expected to go up as companies begin to undergo insurance digital transformation and become more agile and scalable.
Key Differences Across Carriers
Life insurers both large and mid-size, are expected to invest more in digital rather than in new products. The last year has shown up the weakness of their portal capabilities and this is where investments will be directed.
Property/casualty insurers' priorities have not been affected by the pandemic and they will continue to invest in solutions that will increase speed to market, improve analytics, and facilitate distributor support.
---
Also Read: Is The Technology You Use Improving Your Credit Rating?
---
Freeing up capital for technology investments
Insurance companies will have to explore new avenues to reduce overall operational costs. This will be critical to make up for revenue shortages in 2020 and to divert resources towards long-term investments for digitization in insurance. There are a few main ways CIOs plan to go about this: by mapping current workflows to identify any redundancies or unnecessary expenses, by reviewing upcoming investments and delaying ones that are not immediately critical, or by a combination of the two.
The very same insurtech solutions that CIOs are planning to invest in will go a long way in reducing costs in the long run - in many scenarios, virtually paying for themselves. Some of the most anticipated technology-backed cost-saving strategies include:
Automation: Automating manual repetitive processes can free up valuable time for insurance agents, reduce agent headcount, and prevent costly mistakes that can arise from human error.
Artificial intelligence: Like automation, artificial intelligence will play a key role in developing lean, cost-effective workflows. In customer service departments, for example, AI can handle a bulk of incoming queries, leaving only the most complex ones for human reps to resolve. This means a scalable, cost-effective team, happier customers, and less churn.
---
Also Read: Why Implementations Often Cost Millions and Take 18 Months or More?
---
Key avenues for digitization in the insurance sector
As work-from-home increasingly becomes the new norm for companies across the world, the insurance sector needs to find a way to move from on-premise facilities to flexible remote setups. Market projection predicts that the new priorities in tech investments will be reflective of this change.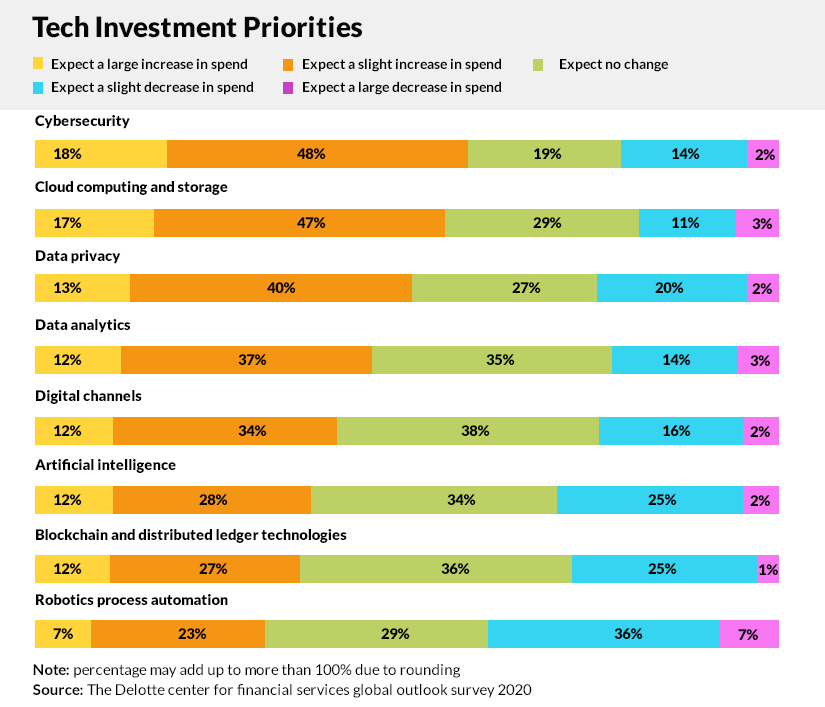 In a nutshell, CIOs plan to invest heavily in three key areas:
Cloud technology

Cloud migration was the next big avenue of growth long before the pandemic, but 2020 certainly acted as a catalyst in its adoption. Suddenly as tens of thousands of employees were forced to work remotely, insurance companies had to ensure that data was available in a protected environment that could be accessed from any location - something that could only be solved with the cloud. 2021 is likely to see an uptick in investments in digitization in insurance, cloud technology, and migration from legacy software.

Three-quarters of insurers are increasing their cloud footprint; only about 25% are increasing blended staffing or infrastructure outsourcing. - Novarica 2021 Report

Cybersecurity

With data moving from one centralized location to the cloud, it's imperative that security measures are tightened to ensure it remains protected. The Deloitte survey revealed that around 66 percent of CIOs globally, believe that there will be an increase in spending on cybersecurity in 2021. As hackers get more sophisticated, data protection measures need to keep pace to ensure that data does not get compromised. This increased spending will improve insurance firms' defenses against newer hacking methods.

Compliance

As insurers begin to open up access to data and offer more customer-centric features such as self-service portals, there will be an increased focus on compliance. Spending on compliance is also reflective of the new remote work setups and cybersecurity focuses of insurance firms. Insurtech partners who offer compliant features will become more in-demand as the focus on security continues to grow.
In a world where virtual services, IoT integration, and automation are becoming increasingly important, CIOs will have to make several long-term strategies to restructure key areas of the business and kickstart insurance digital transformation.
Topics: Digital Transformation