US P&C Insurance Industry Outlook for 2024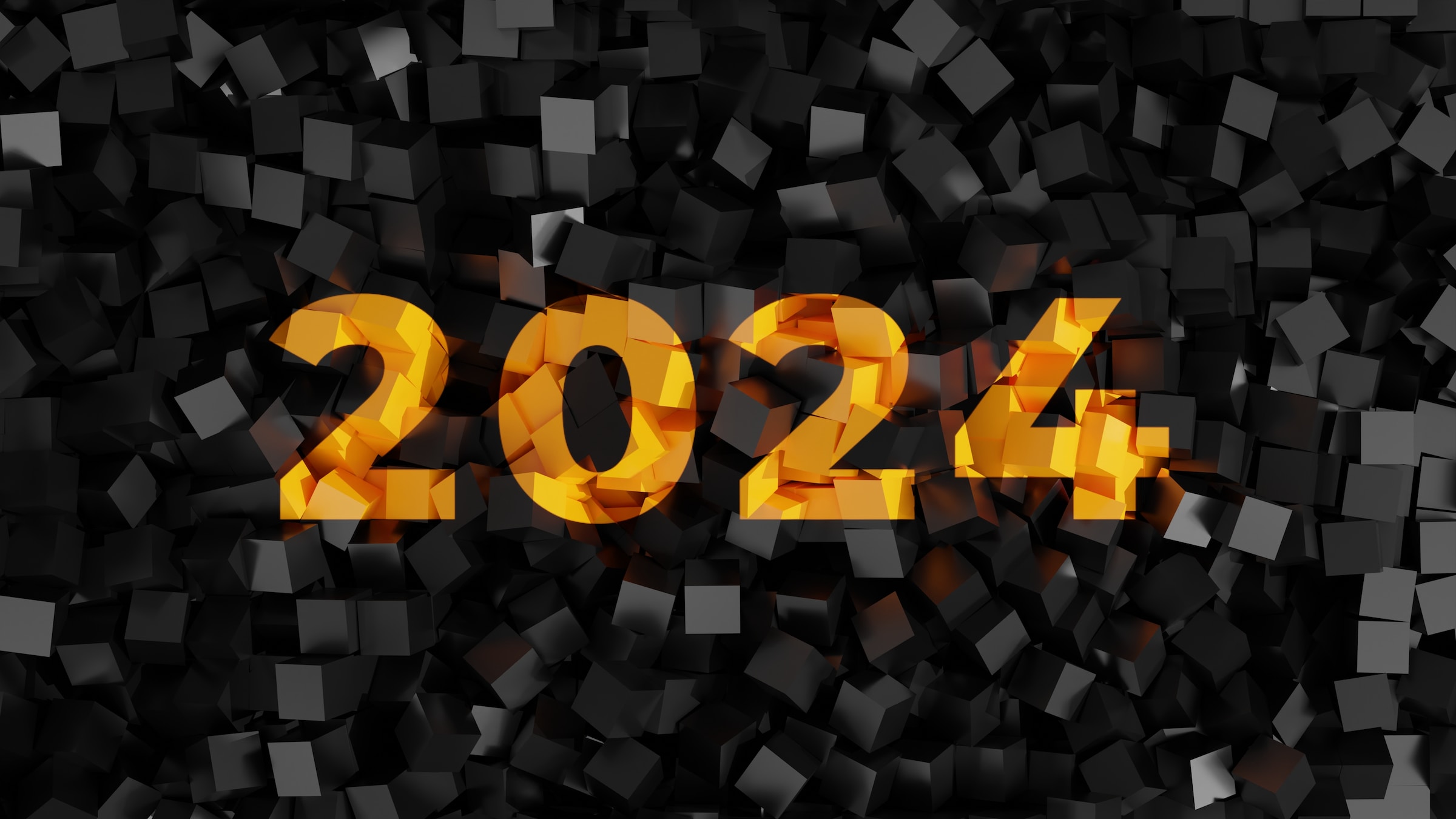 As I walked through Macy's admiring the Halloween decorations, I could also see early glimpses of the Christmas decor that would soon take over the iconic store. Macy's early holiday displays were a striking example of anticipation and transition, much like the path the insurance sector is charting. While insurers are still waiting to see the extent of the impact on risk and rates from the unexpected turmoil in the Middle East, the insurance industry outlook seems sunny for 2024.
Fitch Ratings upgraded its global reinsurance sector outlook from 'neutral' to 'improving,' anticipating improved financial performance through 2024. This shift is driven by robust price discipline, a hard market environment, rising reinvestment yields, and strong reinsurance demand, all poised to boost earnings. Underwriting margins are expected to peak in 2024, benefiting from sustained price increases surpassing loss cost trends.
Similarly, recent reports from Deloitte, Forrestor, and Swiss Re's Sigma Research for 2024 indicated that the insurance sector is in the midst of a transition period. Much like the early holiday displays at Macy's, these reports serve as a tangible representation of looking forward and getting ready for what's next.
2024 Forecast: Embedded Insurance Disruption Looms Large for Insurers
As we gaze into the insurance landscape of 2024, one compelling prediction stands out — the burgeoning opportunity and potential threat presented by the rapid growth of embedded insurance. While the concept isn't novel, the pace of change is remarkable, with the volume of insurance premiums integrated into third-party transactions set to soar, disrupting traditional channels. This shift could sideline insurance agents, challenge direct-to-consumer sales models, and even exclude legacy carriers entirely.
Deloitte predicts that gross premiums are projected to skyrocket, possibly expanding up to sixfold, reaching a remarkable $722 billion globally by 2030. With North America poised to command a substantial share of this market transformation, the implications for insurers are substantial.
Auto insurers, in particular, are on the frontline of this impending disruption. It's imperative for them to proactively seek partnerships before they find themselves without an embedded insurance collaborator. Those insurers that don't forge alliances must strategize on how to compete effectively in a landscape where others have joined forces with product or service providers.
This convergence not only holds the potential to benefit consumers by offering built-in loss-avoidance and detection capabilities but also presents insurers with a unique opportunity to play a pivotal role in nurturing stronger and lasting client relationships.
A More Positive Outlook for Auto Insurance as They Ride Out 2023
Swiss Re's insurance industry trends for 2024 bring a direct message for the personal auto industry: we're on the path to recovery. Despite facing challenges, including a 112% combined ratio in 2022 – the highest since 1975 – and ongoing elevated loss ratios in 2023, there are promising shifts.
In Q2 2023, a significant milestone was reached as growth in direct premiums earned matched loss costs for the first time in over two years. This breakthrough is expected to persist in 2024, with rate increases outpacing most indicators of claims severities.
Concrete examples highlight this optimistic insurance industry trend - The July Consumer Price Index revealed a robust 19.1% year-on-year increase in car insurance prices, contrasting with a 6.6% decline in used car prices. Notably, motor vehicle bodywork costs increased by 7.1%, and repair expenses surged by 17.0%. These figures underscore the industry's resilience.
The reasons for auto insurers to increase rates are rising accident rates and accident claims costs, larger litigation payouts, and increasing cost of car repairs. For instance in motor vehicle bodywork, the challenge lies not only in the price of parts and rising labor costs but also in the evolving technology of new vehicles. Windshield repairs, once straightforward, are now complicated due to their integration with anti-collision technologies like automated driver assistance features.
Based on CPI data, statutory rate filings, and earnings call commentary, we anticipate accelerated growth rates in earned premiums alongside a deceleration in loss costs.
In a worrying aside, Forbes reports a slight increase in the number of U.S. households without car insurance during the first half of 2023, rising to 5.7% from 5.3% in the second half of 2022, according to J.D. Power. Some states, including South Dakota (up 106%) and New Hampshire (up 84%), have seen significant increases in uninsured drivers. As premium rates continue to rise, uninsured drivers are expected to grow.
This insurance industry trend for 2024 will see an effect on individual policyholders, emphasizing the importance of purchasing uninsured motorist coverage. This will just add to consumers' insurance bills but is becoming increasingly crucial with the rising presence of uninsured drivers on the road.
GenAI will continue to gather steam in 2024
Tech spending is set to experience a modest 5% growth (Forrestor insights) to address CX and foundational capabilities. Insurers are grappling with competing goals of enhancing customer experience, increasing revenue, and cutting costs. In 2024, technology teams will invest in initiatives aligning with all three priorities.
While insurers have prioritized digital transformation for several years there is still a gap with consumer expectations. Consumers still desire digital services, interfaces, and experiences comparable to those offered by non-insurers, such as e-commerce giants.
In 2024, the technology that captured our attention in 2023 - Generative AI, will work behind the scenes to augment customer service agents' capabilities. This enhancement will empower agents to effectively address the core drivers of customer experience: responding to queries quickly and accurately and providing resolutions on first contact. It is expected to improve every customer interaction.
The Forrester report also spotlights the increasing regulatory scrutiny for emerging technologies like Generative AI. This is in the light of investigation in Italy and legal actions in Poland for potential GDPR violations, a similar scenario is unfolding in the U.S., where the Federal Trade Commission is actively scrutinizing OpenAI.
The contrast becomes pronounced when considering third-party apps developed using ChatGPT technology. Unlike OpenAI, which benefits from the backing of larger corporations, these smaller apps confront a heightened risk of fines. The significant difference lies in the limited resources of these smaller entities, hindering their ability to navigate third-party tech-induced risks effectively. This underscores the urgency for U.S. companies to identify and prioritize high-risk apps within their ecosystem proactively.
These insurance industry outlook predictions have been made keeping in mind that there is a fear of a possible recession. Even though, in July, the Federal Reserve staff announced they no longer foresee a recession in 2024, a significant shift from their earlier projections. Goldman Sachs has recently revised its recession forecast, lowering the likelihood to 15%, while Bank of America gives it odds of 35-40%.
Topics: Digital Transformation