Are Agent Portals Being Replaced by Directly Published APIs?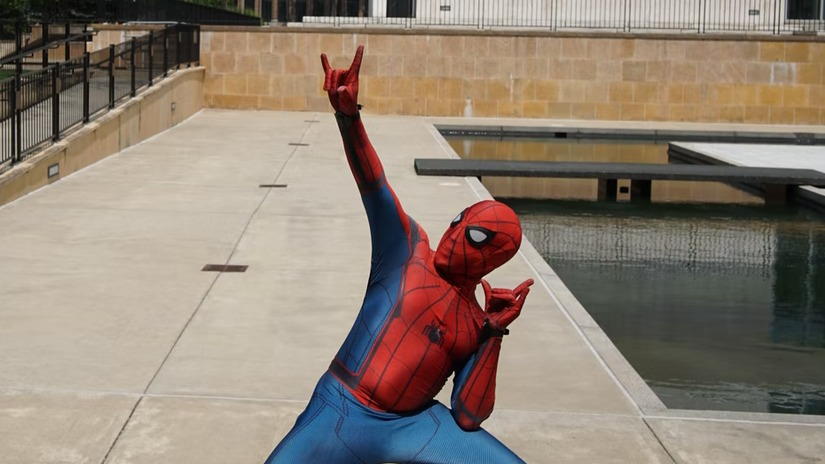 Technology is advancing relentlessly and new player ecosystems are emerging that are defining new channels for customer acquisition. One report from PricewaterhouseCooper has estimated that 2021 has seen the most amount of technological changes in the insurance sector than the previous few years combined. Insurance carriers are coming to terms with this new reality of open partnerships for more efficient product distribution. After all, the future of insurance will be determined by the expectations of Gen Z and Millenials. Modern customers expect services to be built into their existing buying flow. For instance, a person renting an apartment will expect renter's insurance to be part of the leasing process.
Agent portals have long been used as a single source of truth for agents to help them perform their tasks more efficiently. But with the rise of directly published APIs (Application Programming Interfaces), not just third-party aggregator sites but related industries can now collect information from a number of insurers and provide it in a single location to customers. This has led to concerns that APIs could signal the end of agent portals. Before we delve into the impact that APIs have had on the insurance industry, let's take a look at what insurance APIs are and how they're used.
What does API stand for?
Application Programming Interface (APIs) is a sort of bridge that allows different platforms and software to 'talk' to each other. The use of APIs for insurance isn't new but as insurance companies open up new touchpoints, APIs are becoming increasingly important. There are largely three types of APIs in an insurance carrier's API Hub. For those unaware of the term, API Hubs or platforms are a documented and inventoried list of all APIs that an organization has developed or has integrated into its systems. It is often a web page that can be accessed by internal and external parties, based on the API type. These three types of APIs are
Private APIs: Developed only for internal use such as sharing customer data between the different modules of the core platform.

Public APIs: These APIs are published openly on the internet and while they remain proprietary, they can be openly accessed by developers to build advanced solutions. Insurance carriers are providing such APIs to comparison portals.

Partner APIs: Provided only to select partners such as agents/brokers or other industries that can send business to you, such as car dealers or real estate agents.
It is these Public and Partner APIs that are moving the goalposts in both customer acquisition and engagement and leaving traditional agent portals behind. In fact, many of the MGA's are demanding that insurance carriers provide them with published APIs to streamline their business flow by triggering all functions like producing quotes, issuing policies, adding claims, and more. They do not want the hurdles of logging into a portal but rather be able to connect to multiple parties and applications for a more automated process.
Challenges many agent portals face today
Agent portals have already come a long way from their early days as a one-way source of information for brokers. Most agent portals today come with self-service options that help customers get their queries addressed faster. There is still, though, a major scope for enhancing the capabilities of these portals to ensure that they can keep up with technological advancements.
Some of the key drawbacks of an agent portal as it exists today include:
Lack of integration: Many internal insurance processes still operate in silos with little to no integration. This is where directly published API insurance sites come out the strongest. Third-party aggregators are able to provide up-to-date information to customers in an instant, pull their previous search and transaction records and offer personalized options. Insurance carriers have started building API-first platforms that can efficiently triage, classify and route different risk profiles to special pools of agents who are able to service such customers quickly, reducing time-to-quote to mere minutes.
Desktop-only access: Many agent portals today are only accessible through the desktop, making it difficult for agents to quickly access information on the go. Especially in today's world where remote work is on the rise, agents need access to multi-platform, multi-device agent portals.
Just having a web portal isn't going to cut it anymore, with roughly 65 percent of 35 North American carriers surveyed by the global research and tech advisory firm for financial institutions, rating their digital experiences for agents as "average" now.
Lack of productivity features: The role of the agent in insurance buying will become less transactional and more value-driven. Many agent portals today do not provide features that allow agents to have context-driven customer conversations or to assign and prioritize tasks easily, as they are still largely centered around selling insurance.
Are aggregator sites a threat to agent portals?
Insurance aggregator sites work by using directly published APIs to connect to various insurance providers and then display real-time information on their policies. This allows customers to compare different policies, find the best option within their price range or find the policy with benefits best suited to their requirements.
Three-quarters of personal line carriers already use comparative rating platforms, compared to just one-quarter of commercial lines carriers (Celent Report)
This access to information is fairly new. Previously, customers would have to independently do their research into various policy plans and get in touch with agents for more details. With the wealth of information now at their fingertips, however, customers have almost as much information as agents do about the policy options. Does this mean that agents and an agent portal no longer have a role to play in the insurance buying process?
Well, not necessarily. Insurance is a high-research and high-investment category and most customers still feel the need to speak directly to an agent before finalizing an insurance plan. The role of an agent will continue to be important but what it entails will have to change and adapt to the digital world. The new focus for agents and agent portals will be not just on selling insurance but on maximizing the value of customer interactions through personalization.
The way forward: A unified, integrated agent portal
Rather than trying to compete directly with third-party aggregators, insurers should double down on what they do best: managing customer relationships. To reimagine agent portals, we need to understand the new role agents will play in the insurance ecosystem. Agents and brokers will slowly have to move away from transaction-driven services to communicating the USP of the insurance product, building enduring relationships with customers, and accurately identifying opportunities to cross-sell or upsell. The enhanced agent portals will need to support these new objectives.
Some of the features of modern agent portals include:
Comprehensive customer profiles available at a single click

Intelligent bots that can provide agents with recommendations on the next best course of action, upsell opportunities, etc.

Includes APIs connected to insurance news outlets to keep brokers up to date on the latest developments in the industry

End-to-end tracking of agent and customer activity for deeper analysis and insights
In a nutshell, unified portals revolve around the agent, providing them with all the information and features they need to service customers. This is a marked shift from agent portals that were geared towards simply selling insurance to customers.
Third-party aggregator sites that use a directly published API hub might serve as the first point of research for customers, but they cannot replace human interactions with knowledgeable and skilled agents. Rather than seeing these sites as a threat, insurers should focus on empowering their Agents to deliver exemplary service to customers through modernized, integrated agent portals. Book a demo via the form below to discuss how moving your core platform to a microservices architecture can get you ahead in the API-driven insurance environment.
Topics: Agent Portals