Can Raising Customer Expectations Be a Winning Formula for Insurers?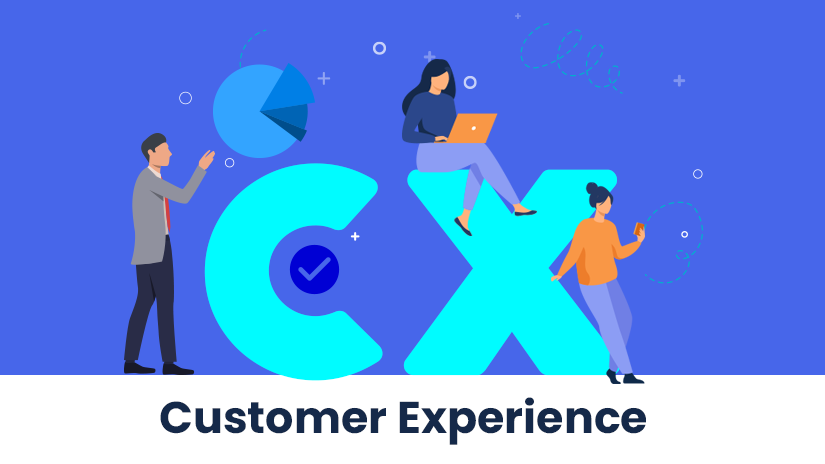 Insurers have built their business models around being the experts when it comes to risks, their causes, and their effects. Coverage was built around this insight and consumers accepted that their insurance providers knew best. Customer service experience while always important was usually limited to a timely response and a good price-quality relationship and customers set their expectations for this.
This balance of power has shifted in the digital age with information being easier to come by. Customers are exchanging information about their chosen brands, and their customer service experience, after a deal is closed. Consumers are the new influencers and every industry is realizing this hard truth. Today, customer experience is being brought front and center in every customer strategy model, across the board.
In a crowded insurance space, aggressive pricing to beat out competition will only lower profits. It is time to look at setting a higher customer expectation as a way to gain customer loyalty. There is a huge opportunity, particularly when 88% of insurance customers are demanding more personalization from providers but not getting it (Accenture).
Increasing Bottom Line through Better CX: Proof of the Pudding...
Probably, one of the very few silver linings from the pandemic is that a larger segment of the population in the U.S. experienced the delights of outstanding online services. They now expect the same level of personalization from their insurers. Even before the onset of the pandemic, there were insurance carriers that were reaping revenue benefits from treating customers as individuals and personalizing insurance customer journeys.
If the proof of the pudding is in the eating then these insurance companies are proof that exceeding customer expectations translate into profits. Cover, Root Insurance, MetroMile, and Trov have been among the front runners in implementing personalized customer-targeted services.
Root, now available in 31 states, brings a mobile-first, car insurance experience to its customers. At the start, what set the insurtech startup apart from its larger competitors, was that its telematics system relied fully on its customer's smartphone devices. Other insurance providers, at the time, used a separate device that had to be plugged into the onboard port of the vehicle. In fact, many auto insurers still do. Root Insurance Co, the underwriting arm sets rates based on actual driving behavior, using a number of different variables. The personalized insurance model saw Root's revenue shoot up from $4 million in 2017 to $106.4 million in the last quarter of 2018 and this fueled its expansion plans from Ohio to nationwide.
Metromile, since its inception in 2012 as a pay-per-mile auto insurer while still a new entrant, recently tied up with Ford. "Drivers can save 47% a year on average without having to sacrifice on coverage or their experience," said Troy Dye, Metromile Senior Vice President, Growth. This has proved particularly advantageous during the pandemic. In the first quarter of 2021, Metromile announced that they would be bundling auto and home insurance for the first time, through a collaboration with Hippo. This is being proactive rather than reactive in their customer strategy.
Similarly, Cover integrates mobile technology, automation, and human agents in the final step to match customers with policies in auto, home, or renters insurance. As a national insurance brokerage firm, it uses an advanced algorithm to get answers from potential customers and match them with the best policy from 30 different providers. It then puts customers in contact with specialized advisors to fine-tune the details.
Many insurers are making big strides towards personalization. In such a competitive space, no carrier can afford to ignore CX in its business strategy.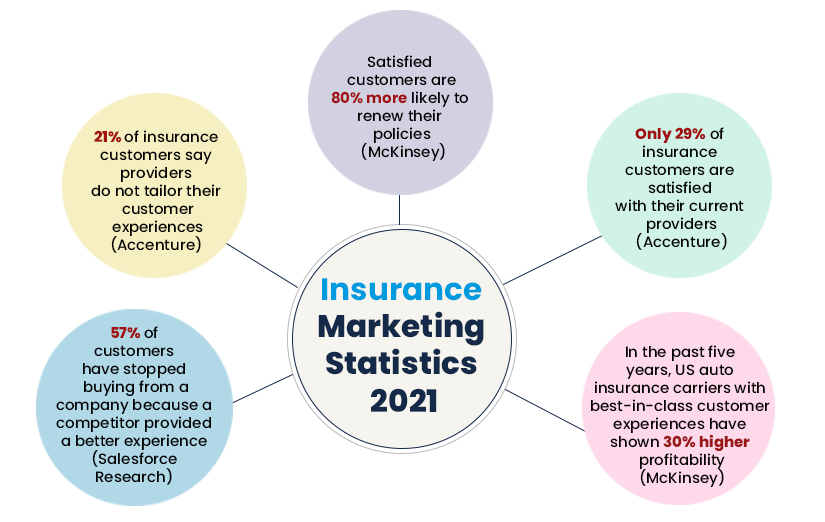 Changing Customer Expectations: Opportunities and Challenges
P&C insurance has numerous customer touchpoints - marketing, sales, underwriting, claims, and renewals. The challenge is that there are multiple channels of communication, each managed by different departments. To a customer though, it is a single journey with a single entity. The good news is that each of these touchpoints lends itself to automation that in turn creates smooth, hassle-free interactions, both for customers as well as insurers.
Anytime self-service experience
One of the trickiest questions facing insurers is how to navigate from human-based communications to a digital-first environment. The answer is even trickier because 74% of consumers research for insurance online but only 25% make an outright purchase online (J.D. Power). Yet, 88% of insurance customers expect their insurers to provide them a self-service portal.
A balanced approach between virtual and person-to-person interaction might be the best solution. Understanding different insurance types, pricing plans, answers to common questions, and even filing claims are best accomplished virtually at the customer's pace. Insurance shoppers and customers would still like to speak to a human agent at the end. By providing customers access to live chats (often managed by AI chatbots) as well as the facility to call a live agent from self-service portals has proven to improve policyholder-insurer satisfaction rates.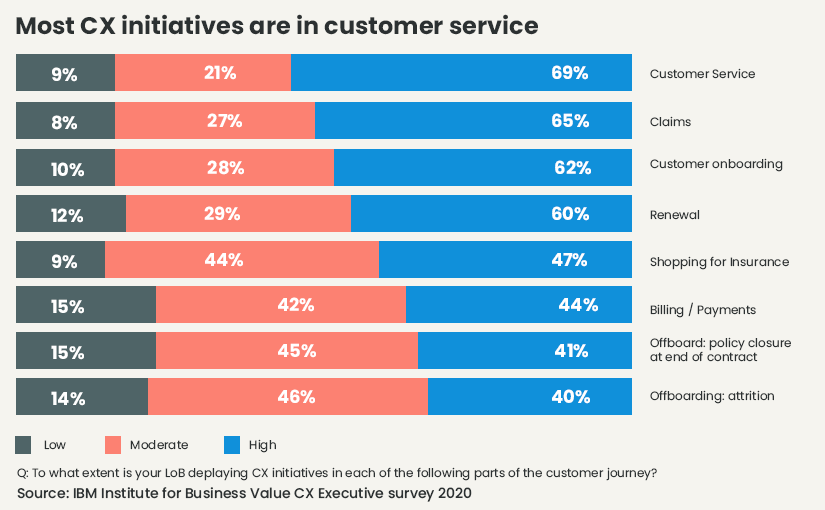 ---
Related Read: Why Every Carrier Needs an Intuitive Customer Self-Service Portal
---
Personalize communication and services
The need to be recognized as individuals may not be as old as time but it is definitely in existence from the first-ever social group formed eons ago. Insurance customers in the P&C sector expect to be recognized and be provided services based on preferences and attributes. If they don't get it they will look elsewhere, this is especially true of Millenials (75% of policyholders by 2025) and Gen Z who will switch brands till they get what they expect. This is even more true in the claims process, in moments of stress customers value fast service, recognition and transparency through the entire claims process.
64% of consumers want their insurers to understand them well - IBM, Elevating Insurance Customer Experience
Very few insurers are leveraging this insight to rope in AI and other emerging technologies to improve customer engagement, communication and data access. Here is another insight from J.D. Powers - customers who get digital updates have a 33% higher satisfaction level compared to those who don't get any status updates. Yet this opportunity is mostly ignored by insurers. Only 16% of auto insurance claimants get a digital update on the status of their claims or are provided a self-service app to their smartphones to upload photos for their claims. Why is it that the most common avenue in 2021 is still the path that was common a decade ago - working with appraisers in person?
---
Also Read: Why P&C Insurance needs Natural Language Processing
---
Understanding the value of customer-shared data
Every customer journey starts with sharing their data. If improving customer experience is to be translated into viable actions, insurers must integrate technology as well as new CX initiatives. Gathering together all data points at different client-related processes starts from purchase, renewals and claims. The power to access the right data in real-time will be translated into creating more personalized insurance policies.
70% of customers say they are ready to share more personal data if they get better service. Historical data already available in-house can be mined and integrated with open data platforms to provide insights about buyer triggers and behavior patterns. Data for insurers is the new gold and yet is not sufficiently exploited.
Collaborating with the right technology partner
Delivering a consistently high customer experience is impossible without the right technology on your side. Insurers must review their current systems and processes and decide on the best way to re-engineer them to bring in personalization and an improved digital experience. An analysis of current systems might result in deploying the right technology stack.
SimpleInspire, from Simplesolve Inc. low code platforms, has helped insurers in the US build internal and customer-facing applications 10x faster than conventional development methods. It enables an open API environment to connect to applications that use IoT, AI and predictive analytics. Its reusable library modules help develop new solutions that can be scaled up or down as needed. Talk to us today for a free demo of SimpleINSPIRE's capabilities.
Finally, insurers will have to invest both in human and financial capital to build a customer-centric strategy. After all, you earn loyalty day by day and those few who have invested in transforming customer experiences have made technology and digital their new accelerators.
Topics: Digital Transformation