A Powerful Insurance Billing System Empowers P&C Insurer Profitability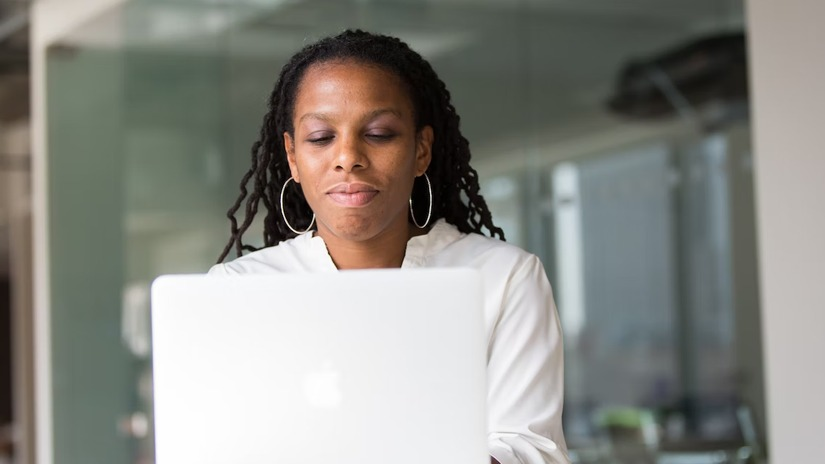 The P&C insurance sector wrote over 719 million premiums (source: NAIC) for the year ending December 31, 2021. An increase of 9.2% over the previous year. This translates into invoices numbering in thousands generated each month for individual carriers. It includes among others, adding riders, direct bill invoicing as well as adding additional insured to a certificate of insurance. Keeping a track of this large volume of invoices requires a policy management system with a strong insurance accounting-based design to accurately track insurance transactions and easily report to any corporate accounting system. Billing is no longer a stand-alone, back-office function, it has to be fully integrated with the core insurance functions.
Billing is a key component of the insurance process and most billing systems are not redesigned to meet new service expectations of the digital economy. Is your policy management system efficiently integrated with your billing function to streamline the policy lifecycle?
Technology should be front and center in insurance billing
Insurance companies are always looking for ways to increase their cash flows. Streamlining their account receivables should be the low-hanging fruit yet is not getting the attention it deserves. This in large part could be due to gaps in their existing policy management systems.
The ultimate goal for insurance carriers, MGAs, or brokers is to have a strong cash management system. After all, an increase in the bottom line is directly correlated with enhanced revenues, and that links back to improved efficiencies. With the large volume of invoices that insurance carriers deal with, it is time-consuming to ensure that there is a timely invoice payment. Your insurance billing platform must be automated for accurate and timely delivery of invoices, send reminder notifications, and receive and record payments with dynamic checks in place to rule out scope for error.
New technologies are behind the billing systems that are enabling insurers to move to more accurate and consistent cash management strategies. For instance, financial transactions when stored as double-entry accounting records that are never deleted are key to improving the accuracy of financial statements that in turn prevents escalation of errors, Double entry accounting system is considered to be the most reliable in financial accounting. It is based on the rule that for every credit there is a debit and vice versa and this reduces the probability of error and maintains a check and balance for every financial entry. Compare this to a single-entry system that does not include accounts payable and accounts receivable which means that your system will not be able to generate a balance sheet which is mandatory for public companies.
Modernization of insurance accounting and billing process is what you will find in the SimpleINSPIRE solution. The solution is tightly integrated with the policy management system, making automation of many of the workflows much easier.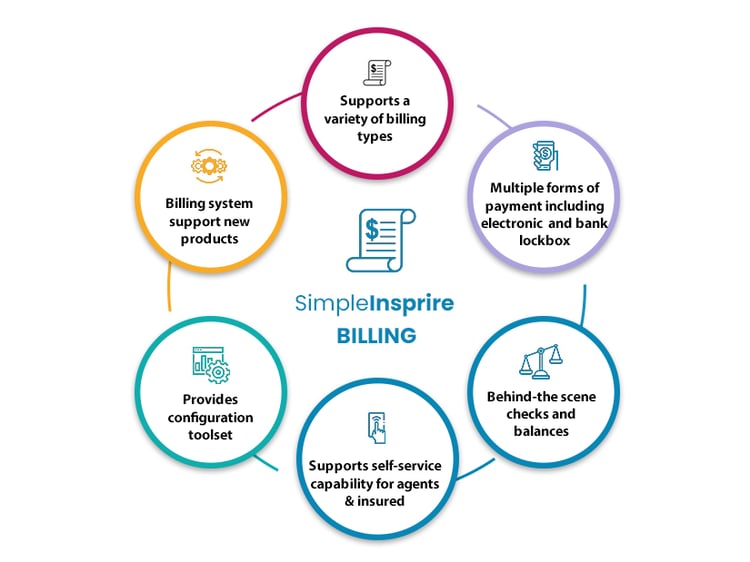 The SimpleINSPIRE extensive billing functionality will take you into the future
The P&C insurance market shows a reassuring jump year on year but also puts pressure on the existing infrastructure. it's one of the key factors that are almost always raised when insurance carriers get into a discussion for solutions with SimpleSolve.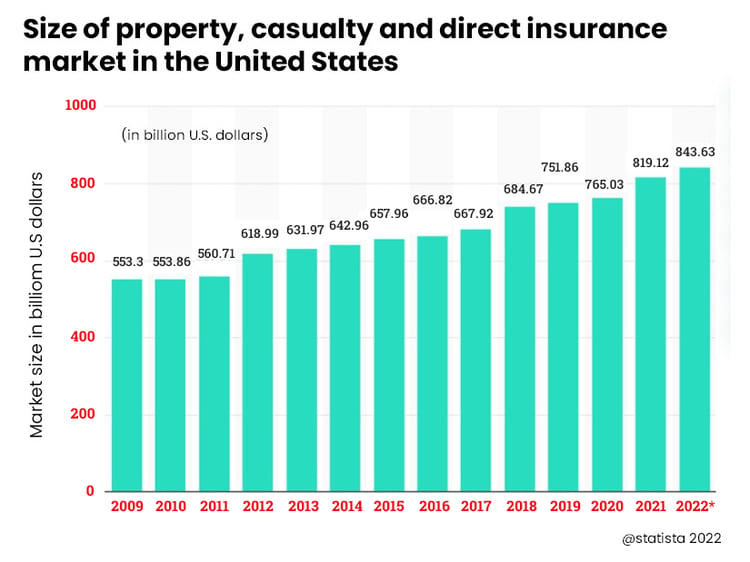 The SimpleINSPIRE suite of solutions has been perfected through a 23-year journey - an insurance platform created by insurance professionals for insurance professionals. This translates into knowing the pain points insurers face in their systems and developing solutions that align with digitally transformative technology. It does this by providing a versatile insurance billing function where bills are generated automatically and distributed through required channels, including electronically.
When it comes to money, we make sure your core platform fits the bill
The platform supports a variety of billing types

Whether it is new business or renewals, it accurately calculates applicable premiums, taxes, and fees by region

Provides a transformational rule-based functionality that improves efficiency by more than 30%

The billing function differentiates and manages direct, account, and agent billing

Insurance agent commission calculation and payments have prebuilt automation

Pre-configured standard reports along with reporting tools to provide real-time business intelligence

Superior digital experience reflected in its ease of use whether you are a policyholder or agent
The SimpleINSPIRE billing system provides easily configurable payment plans that provide further options to configure by LOB, premium thresholds as well as by state. It can also automate cancellation for non-payment using bill-due-date or equity date as criteria.
The SimpleINSPIRE billing functionality is integrated throughout the Policies and Claims Modules. It provides a new level of automation built on a modern, scalable architecture that is future-ready.
The policy-level billing information within the accounts receivable section provides the ability to view premium records and current balances and edit billing dates when necessary. Insurers can generate daily cash receipts as well as pending commission payments and historical account information through payment menu options.
The platform uses only PII-compliant payment gateways for both inbound and outbound payments.
The distinctive feature of the insurance accounting function in the SimpleINSPIRE suite is that while the financial accounting for a policy is a distinct entity and kept separate from the policy information, both the data are pulled together into the transactional view for the required fiscal periods.
Insurance agent commission calculation in the billing function is also integrated into the agent management platform for processing variable commission contracts with information on commission plans, along with incentive calculations and payments. It also provides insurers with the predefined ability to upload commission rate tables and automate commission processing.
SimpleSolve does one thing really well and that is insurance technology. That is what we have been perfecting for over 23 years. Schedule a demo with us today to learn how we are helping insurers optimize their billing function.
Topics: Finance