Modern Insurance Core Platforms - Smarter, Faster, Better?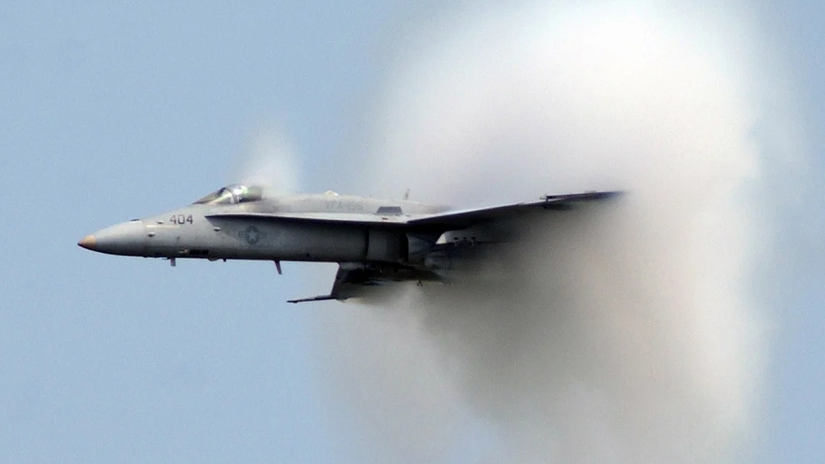 Every decade heralds a significant innovation that changes how we live our lives. Innovation brings with it a long list of previously 'cutting-edge' technologies that are now obsolete. Have you bought a USB recently? I guess not, because, with the cloud, storage is a breeze. Cable TV is taking a dying gasp right now and your Apple iPhone may one day be replaced by retinal implants or another kind of hands-free system as soon as 2030. So, whether it is a powerful iPhone Pro Max at $999 or a million dollar digital transformation of your core insurance platform, the question remains - how modern is it actually, and will it be future proof? While many insurers have been modernizing their platforms over the last decade, are they all smarter, faster and better?
The change in outlook in modern legacy vs modern digital core platforms
Most insurance platforms are product-driven but insurers are now changing their business models and centering them around the customer. This shift is explained by the fact that 84% of customers say that the experience their insurer provides is as important as their products (SalesForce's State of the Connected Customer Report). In fact, 90% of insurers have a C-suite position to ensure a customer-centric experience. The truly modern core insurance platforms will provide the right foundation to build such a digital insurance ecosystem.
90% of insurers have a C-suite position to ensure a customer-centric experience.
Every platform has been 'modern' at one point in time. However, there has been a shift in strategy for insurance carriers and not all modern legacy systems can keep pace. Believe me, a modern legacy might be an oxymoron but it exists. The heart of the core insurance platform is the policy administration system. And here is where the divide happens between the platforms that identify as modern - if It is built only around policies and not around customers then it can no longer call itself modern, however recent the implementation. This is because customer-centric platforms are built for a 360-degree view of customers, across services and products.
An insurance core system that has migrated to the cloud is not necessarily modern. Core systems deployed as recently as three years ago were not designed with the flexibility to support digital insurance ecosystems. These are the modern legacy systems that need to be rearchitected.
A truly modern core platform is always customer-centric, cloud-native, built on a flexible tech stack of containers, microservices and open APIs that will support ecosystem partners and a fully digital experience. After all, there is no debate that the future of insurance is all about collaboration. A higher level of cooperation, not just with insurtechs but also with third-party services like drone technology, IoT, embedded insurance or weather information (naming a minuscule number among umpteen possible collaborations) is opening up a new realm of competition that will require flexibility, speed, market readiness and creativity. This is throwing up cracks in existing platforms while spotlighting modern insurance core platforms that are built to last longer, whatever the challenge.
Coretech - Improving customer and agent experience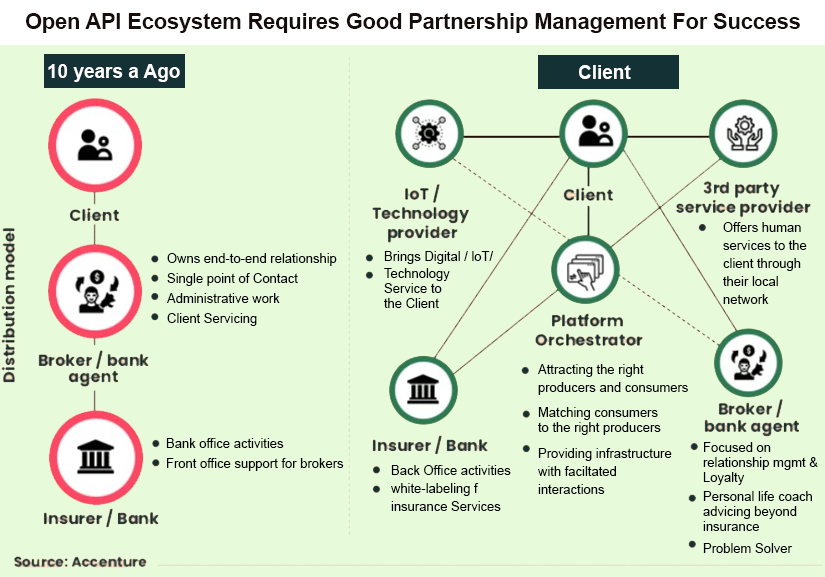 A digital insurance ecosystem is an interconnected system where every offering, service and capability has just one raison d'etre - enhanced customer experience. Here is where coretech has emerged as a new term to describe the modern ecosystem-enabled insurance technology platforms.
All policy admin system vendors (PAS) are going to tell you that they have APIs that support integration. If it is cloud-enabled then applications will be able to integrate. The difference lies in how transformative the integration will be. Here are a few questions that separate coretech from the ordinary.
Is data transfer bi-directional and in real-time?

If one system gets updated will it collapse other integrated systems?

Is it possible to embed one application's functionality into another?

If data changes, does it send a notification to other applications?

Are workflows automated?

Finally, has there been a measurable upswing in user experience?
If the answer is yes to each one of these questions then you have a core platform that has the next-gen architecture. If you are evaluating core platforms to replace your legacy or modern legacy systems then evaluate your vendor on the depth of the integrations they provide.
There is a lot to be done of course, as insurance carriers transition to modern insurance coretech platforms. There is no doubt that progress has been made in improving customer experience. While bringing the customer front and center, the insurance agent experience is just as important because the agent is an important part of the customer experience. Customers still need the guidance of an insurance agent. The good news is that with the transition from product-oriented and transactional models to customer-centric models, the technology is there to simultaneously transform both the customer and agent experience:
By enabling persona-based applications that connect to a consistent data set, it is possible now to provide agents with a similar experience as customers enjoy but tailored to their needs.

Legacy systems cannot run analytics in the background or access external third-party data for a 360-degree view of the customers but modern insurance core platforms can. This arms agent with intuitive CRM tools that will be a gamechanger for acquisition and retention.

Modern coretech is platform agnostic, opening up to multichannel communication that can start with an inbound call and migrate to chat or email. Every communication with the policyholder is visible, allowing agents to sell smarter.
What's holding back commercial Insurers
The numerous commercial insurtechs in North America have created another challenge for insurance carriers - how to identify the best technology partner for collaboration. This uncertainty because it comes at a heavy price and years-long implementation, has left many commercial line insurers sitting on the sidelines. Choosing the right insurtech partner can make the transition truly 'seamless' and not just a buzzword.
SimpleINSPIRE has been built on a platform architected for change, collaboration, openness, and speed. It offers core services like underwriting, billing, policy renewals and issuance, accounting, a high degree of automation and integrations with several tech entities. We are a one-stop shop for insurance carriers, and MGA/MGUs whether they need a full software suite or a single component.
SimpleSolve's approach has differentiated it in the industry. The reason why it has been recognized as among the 20 top insurance technology innovators in the United States (CIOReview December 2021). The decades-long experience in insurance has made the company understand better the critical DNA that insurers operate under. This understanding came into play when as a full-service provider, we migrated a client at the height of the pandemic onto our SimpleINSPIRE platform. 9 Years of legacy data were migrated in 14 months from the point of signing the sales contract.
Contact us for a demo, to show you why our platform is enabling some of the leading insurance carriers to be digitally ready.
Topics: Core Insurance Platform