The Hard Truth of Tech Modernization Without Business Model Innovation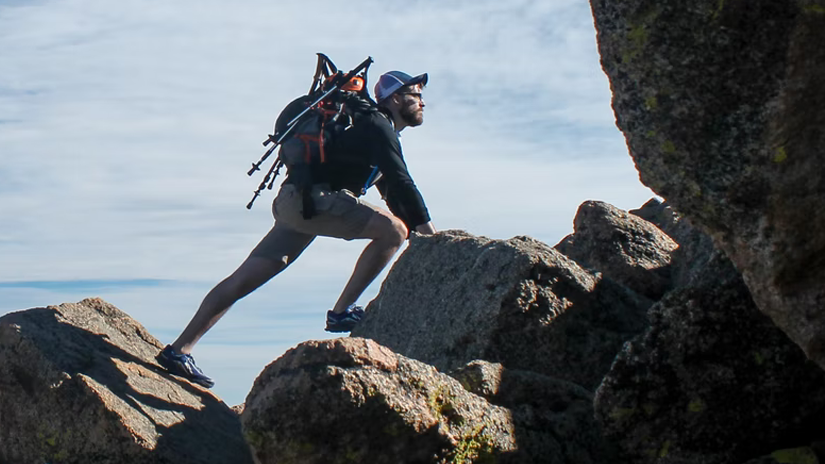 New technology is not a magic carpet for an organization to fly into the future. Amazon launched in 1995 as the Earth's biggest bookstore but fast-forward today and it is a cloud computing leader and of course an e-commerce giant. The Amazon business model is built on asking itself what next? That is why a successful strategy is one where business model innovation has led the way for new technology transition.
What's business model innovation?
For an organization to profit from innovation it has to be a company-wide undertaking. Insurers are facing the need to focus on personalizing the customer experience and they are turning to technology to meet this goal. And often this starts with a call for PAS modernization from stakeholders. However, technology on its own is like Mercury's 600 hp V-12 Verado, the world's largest outboard engine confined to a boat on a small lake. It's not going anywhere. In other words, a sound business model should be wrapped around technology to ensure profitability and movement into untapped markets.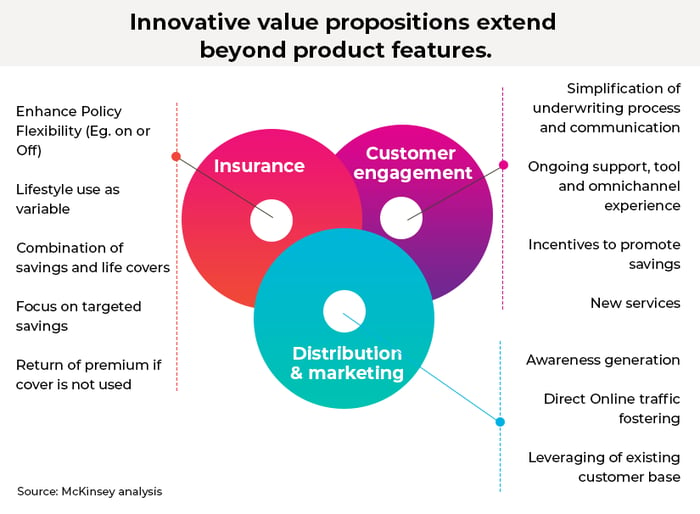 Business model innovation extends beyond PAS. It is the value creation brought about by making changes at two levels:
Organization value proposition level - It should address the target segment as well as the service offerings suited to the segment and the revenue model.

Operating model level - It's the identification of requirements (including technology and resources) to drive profitability and competitive advantage
Companies that are looking at business model innovation to drive growth have a few critical questions to face. How broad is the scope of the effort? Does it dovetail with the financial budgets available? Is it a one-time exercise or will it be ongoing?
Finally, any business model innovation must be quickly adaptive to changing customer demands. If organizations like Amazon were not able to shift their business models, we would not be talking about them. We would also definitely not be apprehensive about them possibly shifting their focus to the insurance sector, as they look to be doing. For the P&C insurance sector, innovation could be usage based insurance models supported by IoT technology and drone technology for faster claims processing.
The zero-based approach
The seismic shifts that the last couple of years have shown us is that customer preferences have changed. Insurers will need to use the zero-based approach to rethink existing processes, products as well as experiences.
The zero-based approach is contrary to the more established process of making incremental changes and forecasting where this will take the company. The zero-based method, instead, decides on a north star and then re-evaluates existing processes while siphoning time away from non-essential business elements in the path to digital transformation. For instance, many traditional insurance products are too complex and are not adaptable to digital sales. Business models might need to focus on how to re-create the in-person, advisor-based, agent-customer relationship in a largely virtual environment.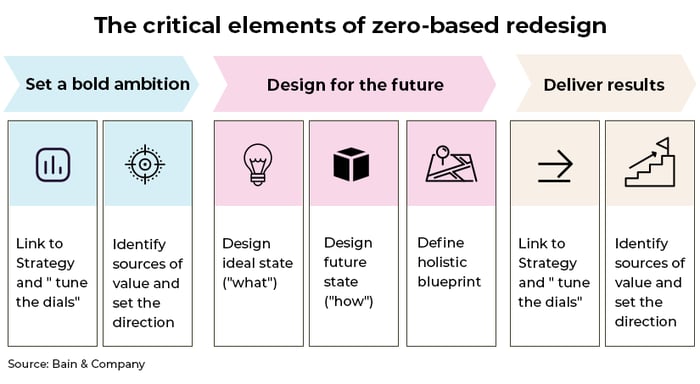 In P&C markets, we have already seen insurers embed value-added complements (like roadside assistance) into their traditional policies. Risk prevention is another area that is capturing customer attention. The growing number of IoT sensors is making this a definite area for growth. 69% of homes in America have a smart device and the number of smart homes is projected to reach 77 million in 2025.
To support these alternative business models will require integrating with business partners. Insurers will need to open up their technology architecture just as it is happening with car manufacturers and home builders. Insurance tech stacks will need to effectively open up in real-time with one or more external ecosystems to share real-time information with customers and channel partners. Insurers will also need to develop the ability to ingest and analyze massive amounts of sensor data and this will require support from Big Data companies. Your transition to new technology platforms must be evaluated in light of these demands.
How are insurers approaching their technology modernization path?
One of the biggest challenges to technology modernization comes at the very start - deciding which approach to employ - The big bang or the piecemeal approach. Insurers might want to tackle all solutions at one go and replace their core administrative system with a single program while others prefer to replace one system at a time, taking years to complete. Yet others are still grappling with where to begin their modernization path.
If you want to jumpstart your new business models and see their effect in the near term, it would be best to choose the products that you want to modernize before deciding on a PAS solution as your phase 1. This is because many insurers maintain numerous policy admin systems, this could range from 4 to portfolios of 10 or more systems.
Whichever, path is chosen, go through the PAS vendor selection process to identify a vendor that is closely aligned with your new business model. Here is a word of caution, many insurance companies don't prioritize data conversion at the outset. It is critical that the implementation teams have a clear evaluation of the migration impact as it may invalidate legacy data. Further, as new business processes are introduced, new data sets will get included in the modernization project and things could get very complicated before you know it. It is essential therefore to evaluate your new technology partners on the basis of their past successes. Starting your PAS implementation with an experienced strategic partner requires both a strategic vision and implementation capabilities.
Topics: Digital Transformation