How Technology Helps With Standard ISO/AAIS Forms and Custom Forms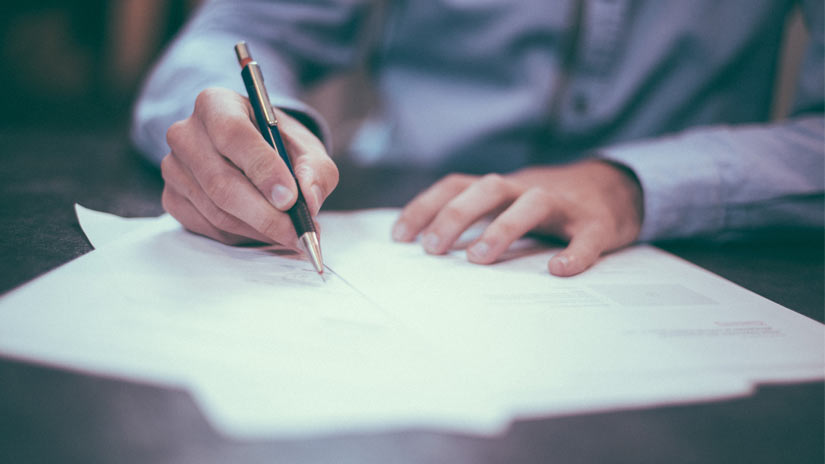 There is a reason, as all insurers know, why standardized insurance policy forms are necessary. The foremost being that every state has its legal requirements about insurance policies. Further, premium rates are based on actuarial studies of insurable risks and they also incorporate previous court rulings. Instead of 400 Insurers, each having their analysis systems it is much more dependable leaving it to specialty organizations. This is why standard insurance policy forms are drawn up by insurance advisory organizations with no compulsion on the part of insurance carriers to use them.
However, customization and the addition of new features to meet new requirements are necessary. Proprietary forms in insurance can have more restrictive or even much broader terms than ISO or other standard forms.
Either way, is your insurance software system able to support your company with standard and proprietary forms? Before we look into the software side, a quick look into why these forms can run into their thousands and why it is difficult to keep them organized.
Standard Forms and Custom Forms
Most insurance policies are standardized and are based on forms created by ISO or the American Association of Insurance Services in collaboration with ACORD.
While each state has its own regulations, nothing stops insurance companies from creating customized forms that still meet compliance. Insurance companies have to go a step further than standard forms to stay competitive in the increasingly crowded insurance space.
Creating company versions of policy forms is both time-consuming and costly and present risks of being interpreted differently by courts. ISO and AAIA forms though have already been analyzed by courts and therefore, insurers tend to use the ISO language as a starting point, supplemented by add-on proprietary language when drafting custom broad or limited coverage forms.
Both standard forms and custom forms need to co-exist within the insurance system. However, these forms can run into thousands, and keeping them organized and updated is a feat in itself. The Standards Form library runs to tens of thousands. ISO provides thousands of filed advisory policy lines for 23 lines of insurance. The CGL line (Commercial Liability) alone has over 2000 policy forms and endorsements and the library, on the whole, has upwards of 30,000.
The Standards Form library runs to tens of thousands. ISO provides thousands of filed advisory policy lines for 23 lines of insurance. The CGL line (Commercial Liability) alone has over 2000 policy forms and endorsements and the library, on the whole, has upwards of 30,000.
In addition, AAIA maintains and updates forms and manuals for more than 25 lines of personal, commercial, Agricultural, and inland marine insurance.
Is your insurance agency system keeping up?
ISO has been architecting insurance policy programs for decades. Property and casualty insurers are highly dependent on the ISO rating information to keep their products consistent with market trends as well as to launch new products that meet regulatory compliance. All well and good, but here is the hitch. ISO initially published the rating content in PDF format and manually analyzing and processing each circular could take weeks. ISO pushes almost 75 circulars each week, so the magnitude of manual analysis is an impossible task. This meant that insurance carriers were often at least 2 years behind in adopting non-regulatory updates and this was impacting productivity. Standardization in the ISO formats helped make technology an effective contributing partner in maintaining these forms.
1. Automation using ISO EERC: A few years ago ISO came out with a solution through the ISO Electronic Rating Content™ (ERC) and the onus to keep up to date was with the Insurance carriers. The full benefits of ISO ERC for insurers are only when they have appropriate companion technology.
When insurance carriers integrate a modern rating software into their system, the process can be fully automated and present insurers with visual data that they can decide to adopt or not. If it is a yea, the system can be automatically updated with only the approved circulars and there will be corresponding updations in the rates, rules, and forms.
The insurer software systems should optimally have rules to automatically act upon the rating data for premium calculations, forms attachment logic, statistical code assignments, and validation messages. The Insurer can then apply company-specific deviations, as required, over the ISO base rates.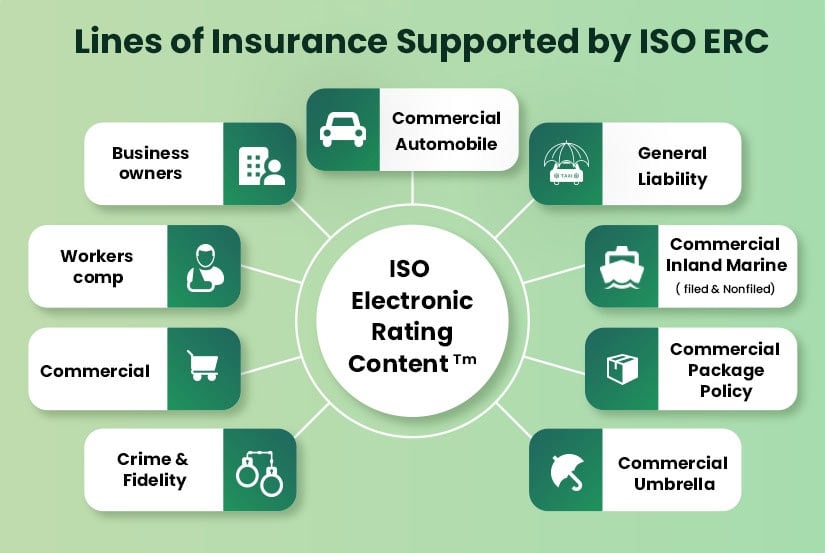 Having built-in access to relevant ACORD and ISO Forms, including certs, binders, and apps for all states, will improve efficiency. Further, new systems have the ability to electronically sign standard and custom forms through emails. A powerful Certificate Holder Database that provides the power to fill one cert and send it to hundreds of holders, along with Cert Holder Report can help you have a virtually paperless insurance company.
While insurance carriers will sooner or later move to work with ISO electronically, right now, insurer policy administration systems are not architected for ISO ERC and cost is a deterrent to retrofit platforms for this technology.
2. Industry Content Management Systems
While manual analysis and integration of bureau updates are still the norm, many insurance solution providers bring to one place all custom and pre-built bureau content from ISO and AAIS. Such a workflow tool makes coordination much easier and provides insurers with a better capability to develop new forms, maintain previous deviations and issue new policies quicker and more accurately.
SimpleINSPIRE for instance provides a powerful platform for lifecycle management that helps develop insurance products in a single environment along with the ability to integrate with third-party services.
Topics: Workflow Management