Debunking the myths of low-code/no-code technology in insurance
There is so much hype in recent years about low-code/no-code and the buzz is that anyone can use it. While many vendors project this in their marketing promotions, is this a myth or reality?
Does the drag-and-drop functionality of the low-code and no-code environment mean that insurance carriers can no longer be as dependent as they have been on IT teams? While it can make life simpler for insurers, it is not a magic wand or a general-purpose problem solver. Insurance is complex; different tools and types of code are required for different situations.
Slow code, no-code, and low-code
While we do know what these 3 terms are, a quick recap before we get to debunking the myths surrounding them.
It is best explained with this analogy.
Slow code is like standing with your architect on an empty piece of land you have bought. You have to build your house from scratch and that involves plans, licenses, and a construction team. At the end of it, you have a house exactly the way you wanted it even if it took months till it was ready for you to move in.
Low -code is like buying a home that is already built and then you get folks to make adjustments to it. Maybe break down a wall or replace some rotting floorboards or change the cabinetry.
No-code is similar to taking an apartment on rent. You cannot make any structural changes but maybe you could change the wall paint or some other minor cosmetic changes. You don't own it but like a no-code platform, take it on subscription from the owner.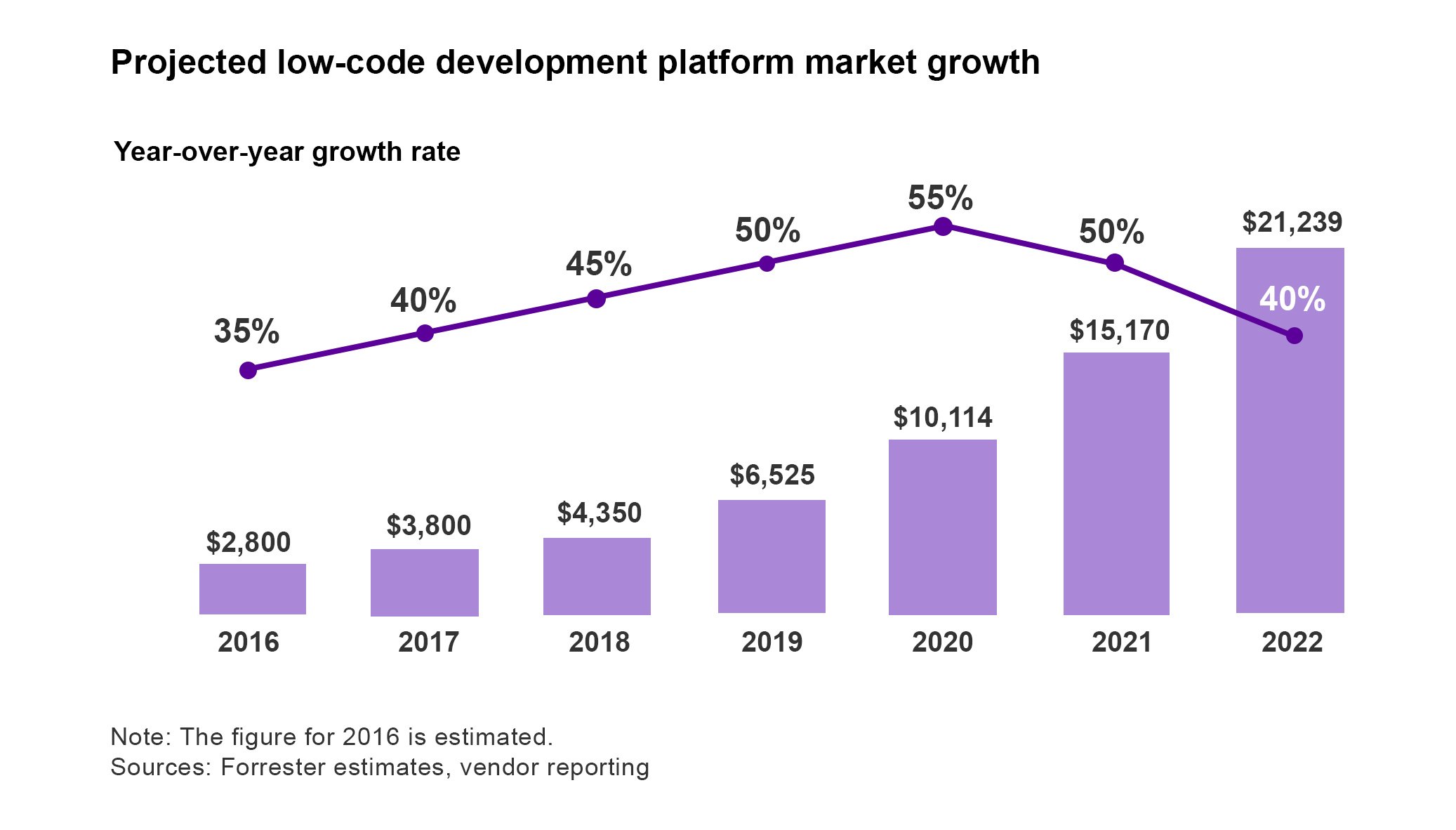 Getting to the myths surrounding low-code and no-code in insurance
Myth#1 Anyone can build a no-code application
Let's debunk that myth right there; Gartner says there is really no such thing as no-code technology. This is because the functions and tools available in the no-code platform have already been coded. The drag-and-drop interface of a no-code platform just makes it easier to reuse existing components of the available code.
An average business person, cannot develop an end-to-end application even if they know the processes involved and the rules that govern them. They still need an IT professional to work with them.
The truth is that while no-code platforms are useful for entrepreneurs and small businesses to build minimal viable products, they are rarely if ever adopted widely. One of the main reasons is limited customization and in a heavily regulated industry like insurance, they lack enterprise-level security.
This does not mean that no-code platforms are anathema for the insurance sector. There are many use cases for low-code applications. The classic example of a no-code application is giving citizen developers the ability to build complex analytic and reporting dashboards with no coding knowledge.
Myth #2 Low-code tools are not powerful enough for insurance platforms
Every modern insurance platform is not built from scratch for every insurance carrier. Low code does do away with the heavy lifting from the developers' side. The truth is that low code has made life simpler - for developers and the process much faster for insurance carriers.
Low code differs from no code in that the low-code is not for business users. It can only be leveraged by developers. It is a halfway place between no coding and humans coding from scratch. Low code does away with duplicating fundamental code over and over again. It provides scalable designs that can be customized for every insurance carrier and open APIs to integrate with any digital ecosystem.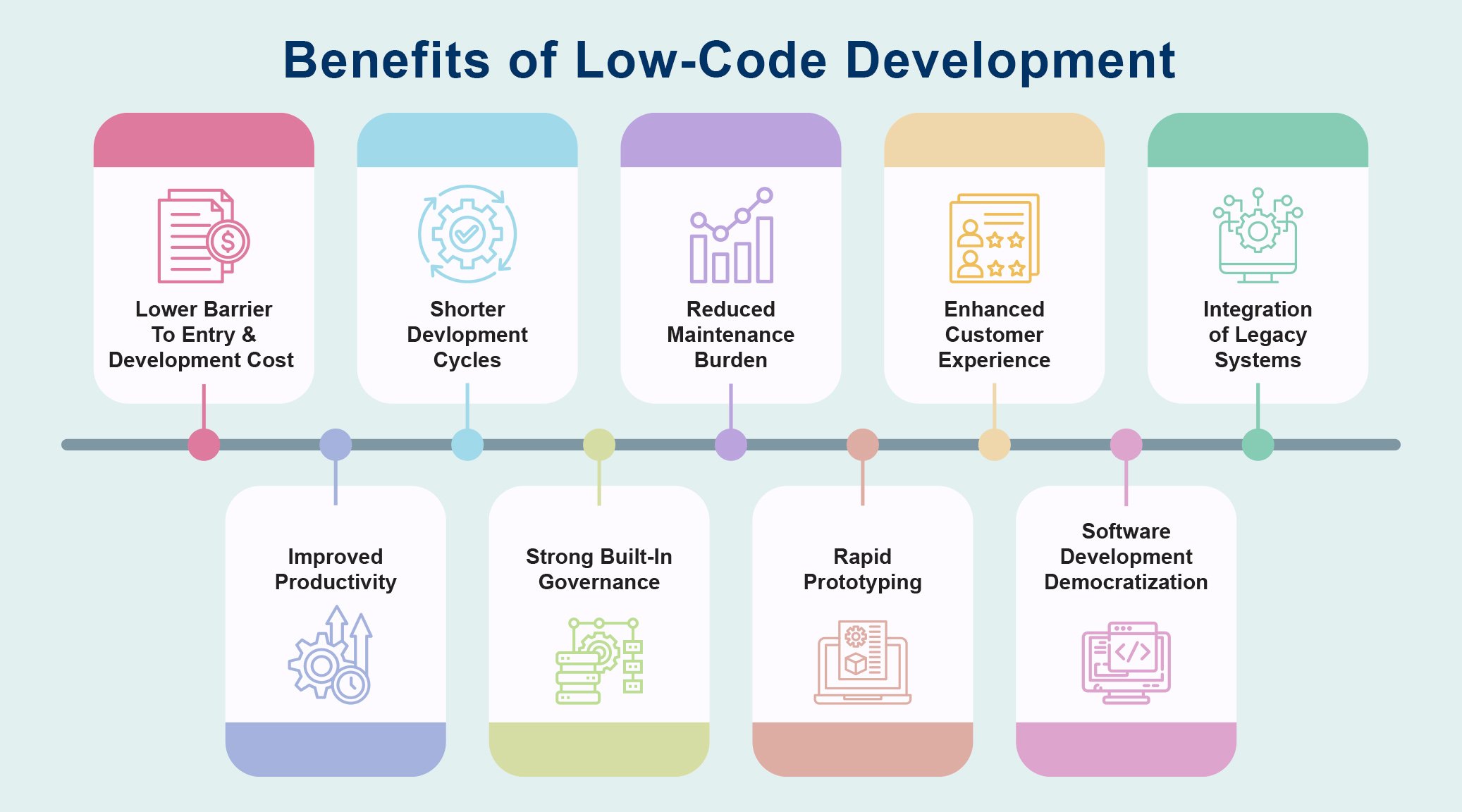 LCNC tools have been around for a while and are not a new phenomenon. It has recently come under the spotlight because they have only now moved to enterprise-level applications.
Low-code tools can build enterprise-level applications 10X faster and more cost-effectively compared to traditional software development methods. It makes products go faster to market.
The insurance sector, particularly insurtechs have already tested and deployed new systems using low code. To name a few - custom-built agent portals, underwriting applications integrated with AI and automation, customer quoting tools, and claims dashboards.
Myth #3 Legacy applications do not work with Low-code/No-code
19% of insurers are turning to low-code to escape legacy debt
It is just not possible to replace legacy platforms in mass overhaul. The idea would cause nightmares for insurance companies with well-entrenched systems. Low code is actually helping insurance carriers to dismantle their legacy applications in a phased way. It acts as a bridge between the old paradigm and the shift to a new digital ecosystem.
It is creating opportunities for insurers to develop new systems using low-code application platforms that leverage cloud computing and microservices. It does this in a way that still allows the new system to be able to access any functionality that is available in the legacy stack. AI solutions are used to extract business logic from existing legacy systems and transfer them to decision models that are platform-independent.
Finally…
There continue to be numerous misconceptions about low code but as other industry sectors have shown, it has to a considerable extent become the backbone of innovation and digital transformation. Insurers are recognizing that they cannot stick to the traditional way of developing platforms. LCNC is a trend that is here to stay. When choosing a solution, look for one with an API development hub. It should ideally have a pre-existing ecosystem partner network. This will give you the ability to scale up your offerings by using pre-integrated third-party services.
The SimpleINSPIRE platform has recognized this and has partnered with other providers such as Intellagents to bring in innovative AI and insurance quoting technology through No Code platforms for faster innovation for our insurance customers.
Topics: Legacy System Modernization