5 Myths of Insurance Technology Modernization That Could Trip You Up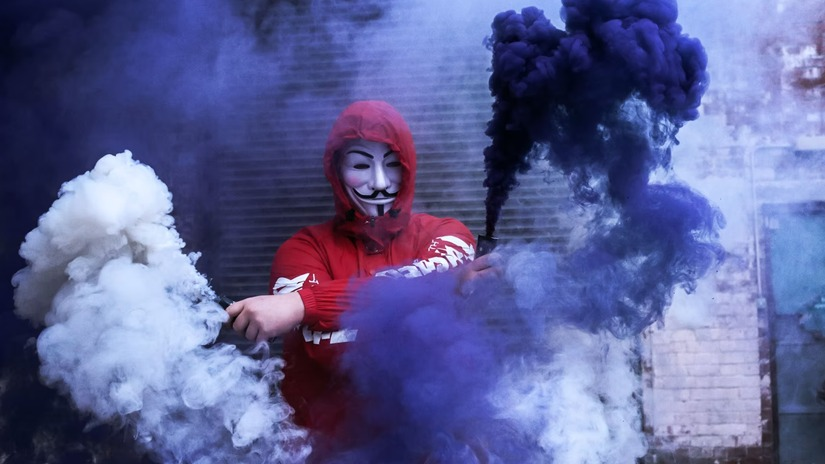 'Technology modernization' is a phrase that has been coveted and dreaded in equal parts by insurance companies in the United States. On the face of it, insurance digital transformation implies moving away from outdated legacy software to agile cloud-based systems. That is never an easy decision to make despite the obvious benefits. Insurance carriers can be apprehensive of embarking on a modernization journey because of certain preconceptions. In this blog, we break down how many of these notions are rooted in digital transformation myths and how carriers can resolve potential challenges on the road to technology transformation.
Myth 1: Technology modernization is time-consuming
Migrating to new insurance technology can often be perceived as a complicated, time-consuming process. The common belief is that to successfully achieve technology modernization, companies need to invest at least a few years, over a million dollars and substantial human resources. This can prove to be too daunting for insurers, who as a result, can delay the migration even further.
The reality, however, is that modernization doesn't have to be an all-or-nothing approach. Companies should plan out their modernization path in phases. The most critical processes should be prioritized and those that are not as significant to business success can be pushed to later on in the digitization journey.
The bite-sized approach works for two main reasons. First, it allows insurers to take advantage of the most recent versions of technology available in the market. Technology evolves at a rapid pace and if insurers waited for years for the full implementation to be completed before going live, there's a possibility that the technology could have become outdated in that time. Second, it delivers greater speed and agility than an 'all-or-nothing' approach.
Insurers can modernize certain aspects of their technological infrastructure quickly to deliver smoother customer experiences or to facilitate remote work. This can be done through the use of APIs to improve data sharing between tools or operating systems (however, part of the problem is that some of the older systems cannot integrate with APIs and will need to be modernized). Insurers can then take a more measured and phased approach to modernize other critical aspects of their business after evaluating what worked and what didn't.
---
Picked for you: Advantage of Implementing Insurance Mobility in Bite-Sized Pieces
---
Myth 2: Technology modernization doesn't offer substantial returns on investment
Technology transformation can undoubtedly be a complex undertaking. This is particularly true if an insurance company is shifting from a long-standing legacy system that is deeply embedded into day-to-day processes. In some cases, companies might believe that the costs of switching to a new cloud-based system outweigh the potential benefits.
There are largely two situations where technology modernization might not offer significant results to an insurance company. In the first case, companies might implement only a partial modernization and retain older legacy systems with no plans of replacing them in the long term. The problem with this is that insurance digital transformation needs to be done on a large scale to reach its full potential. Even if companies take a phased approach to do this, the end goal needs to be organization-wide modernization. Additionally, companies with multiple operating systems can rack up higher additional costs, further eating into their revenue.
The second scenario where companies might not be seeing returns on their investment is often due to the way in which ROI is calculated. Rather than comparing just the cost of changing from the legacy system versus retaining it, companies should also take into account the productivity gains and lower cost of maintenance from using digital transformation technologies. This can provide a more accurate picture of the benefits of technology modernization.
Rather than comparing just the cost of changing from the legacy system versus retaining it, companies should also take into account the productivity gains and lower cost of maintenance from using digital transformation technologies.
Myth 3: What works for my competitor will work for me
Insurance carriers often tend to view modernization as simply switching from the legacy system to the latest best-in-class solution. However, the process of technology modernization is more nuanced. Modernization needs to flow from the company's overarching objectives and strategies. All too often, insurers may buy the latest solution on the market and expect it to solve all their business and operational challenges. However, the reality is that each business operates differently and has a different set of priorities and goals. Selecting a technology without first evaluating how well it matches your business goals can mean that you end up with a solution that doesn't work for your organization.
To avoid this, insurers need to be very clear on exactly what they want to achieve with the help of technology modernization. What's your priority?
Smoother end-user experience OR

A greater degree of automation OR

Higher agent efficiency
Once they identify the primary objectives, the rest become secondary goals in the implementation process They can then begin evaluating solutions that offer the strongest features in these areas. Technology vendors also need to be able to understand the unique requirements of your business and customize their solutions to meet them. This will ensure that technology modernization will provide real tangible benefits to your company and that your organization has identified specific metrics to gauge success.
There is also another pressing problem that gets overlooked, sometimes the internal workflows hold insurance carriers back. SimpleSolve has recognized this problem that often flies under the radar in discussions. Our systems are designed to support any workflow. However many times clients will choose to utilize ours the way we have designed it out-of-the-box. This is because, we have invested a lot of analysis, including talking to agents to understand their pain points, and then designed a simple workflow.
Myth 4: Mainframes will need to be replaced in the quest for modernization
One of the most common digital transformation myths is that mainframes will become redundant once companies switch to the cloud. Some insurance operations today run on mainframes and it's easy to see why insurers might hesitate to replace them. Mainframes are in general, a lot more powerful and reliable when it comes to processing huge amounts of data. While the cloud offers greater flexibility and security, mainframes remain the preferred choice for transaction processing.
Fortunately, insurers do not need to do away with mainframes completely in order to reap the benefits of the cloud. Insurers need to clearly identify which operations would function best on the cloud and focus on modernizing those first. For processes that continue to run on mainframes, insurers can modernize the software they operate on. They can, for example, connect the cloud to mainframes through APIs and upgrade the technology they run on. This will help improve overall operational efficiency without compromising on speed or security.
Myth 5: Partnering with a vendor will guarantee access to the best technology
Collaborating with a vendor to modernize technology can often be the most rational approach to insurance digital transformation as it can save time and costs. U.S. Carriers won't have to invest their own resources into developing digital transformation technologies from scratch. Additionally, vendors can bring a considerable amount of expertise to the table as they have worked on countless such technology transformation projects.
One of the most common digital transformation myths, however, is that onboarding the biggest vendor guarantees best-in-class technology and features.
One of the most common digital transformation myths, however, is that onboarding the biggest vendor guarantees best-in-class technology and features. Many insurtech companies in the United States offer features that are expensive to implement and difficult to integrate with the existing technological infrastructure. Therefore, it's essential that insurers conduct proper due diligence before onboarding a vendor to ensure that the solution is the right fit for their needs and is within the set budget. At SimpleSolve, for example, we offer a full core solution that includes smart automation and AI-driven solutions like Tara, our bot, to improve efficiency and lower average handling time. These features coupled with our non-DWP-based renewal plans enable insurance carriers to access the latest technology without having to spend over a million on implementation and renewals.
Technology is a powerful enabler in helping insurance carriers expand their customer base and take on competition from industry giants. By carefully charting out a technology modernization plan and partnering with a tech partner who can deliver on the parameters will help insurance carriers successfully embark on the path to digital transformation.
Topics: Legacy System Modernization