What Can US Insurance Companies Expect from Insurtech in 2023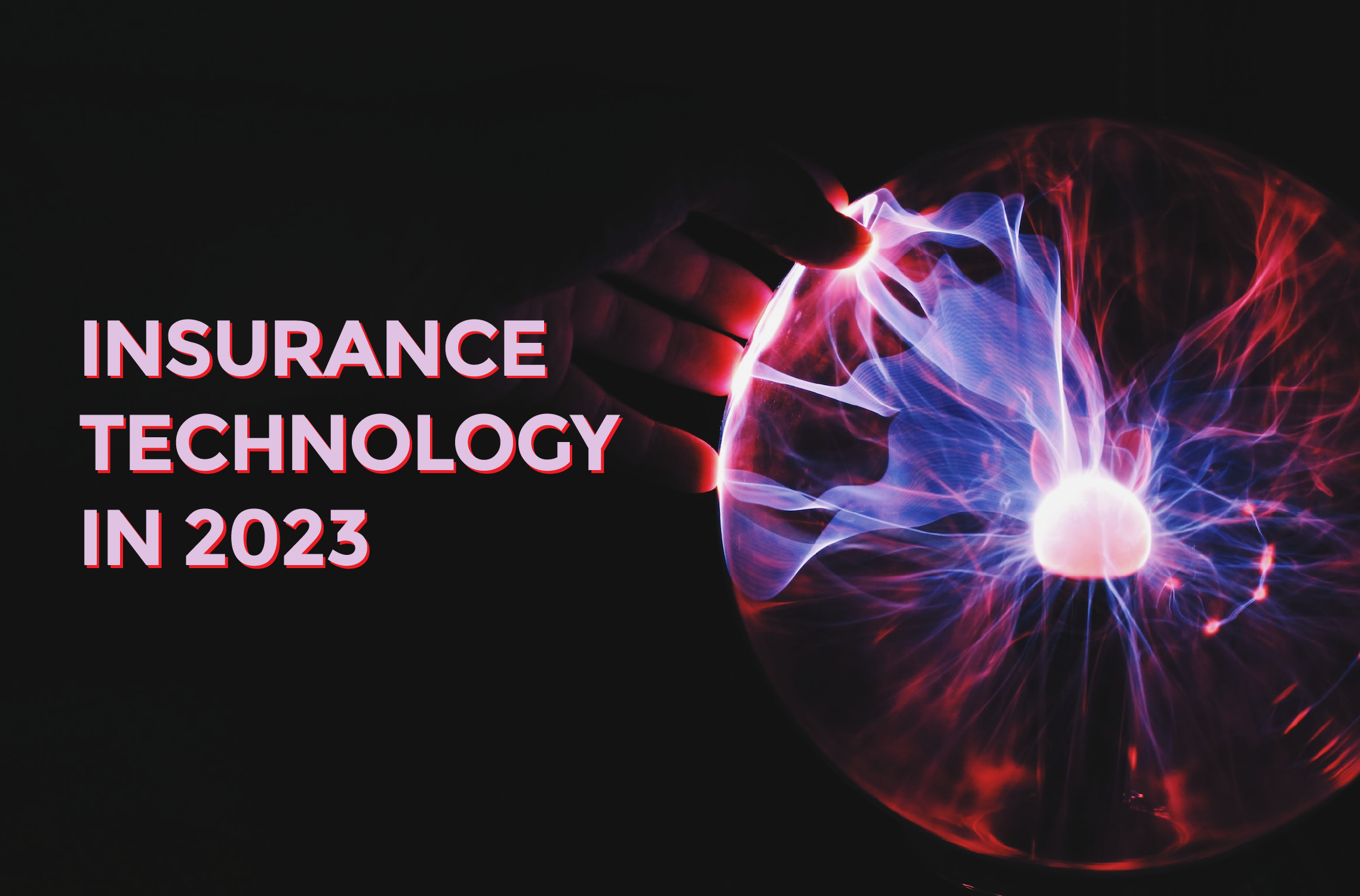 Digital transformation was the buzzword for 2022. Insurers were coming out of the pandemic with the growing realization that digitization and personalization were a necessity when it came to meeting customer satisfaction. Those who adapted to the new paradigm with updated insurance technology sold more benefits faster as well as smarter. Regional and Mid-size carriers were also discovering that there were insurtechs providing them solutions that helped level the playing field against larger carriers.
The 2023 Gartner Global CIO and Technology Executive Survey (including 91 from the insurance industry) found that many insurers had mixed feelings about their technology investment. Many who focused on innovation said it met their value expectation. Almost 50% who focused on operational excellence said the same. A majority felt that they were still behind in meeting customer expectations.
2023 will have less talk about digital transformation and more about innovation with the 3 goals being speed, accuracy, and efficiency linked to customer experience.
Insurance technology breakthroughs of 2022 that will gather steam in 2023
New underwriting methods made their mark in 2022. Insurtechs made it easier to expand ecosystems and access third-party data. This was reflected in increased automation of the initial submission process. Commercial insurance contributes to more than half of premiums in the P&C insurance market. Yet personal insurance usually takes the giant slice of the tech pie. This changed in 2022 with more mainstream tools becoming available for automating rating and quoting for the small commercial insurance market. It is expected to increase traction in 2023.
A global survey report by Deloitte says that in 2022, RPA and OCR technologies finally hit the mainstream, with 65% of insurance executives increasing investment in Robotic Process Automation and 74% increasing their investments in AI.
The number of Independent agent counts increased last year to the highest number in a decade. The American insurance industry recognized this trend and invested in more tools to help agencies drive up efficiency. It is expected that 2023 will see a greater focus on agency/carrier dynamics. This will put pressure on insurers to channel their investments in 2023 and insurtechs will respond to the industry economics.
Embedded insurance was a major insurance industry trend in 2022, opening up more avenues to reach new customers. Selling as a native feature to customers, through partner organizations and embedding it in partner platforms means reaching new customers that insurers might not have earlier. Embedded insurance though was still in its early stages in 2022 with many insurers testing out the potential in largely uncharted waters.
The embedded insurance model for P&C insurance will necessitate certain changes in the distribution model, including innovative products, and a bringing together of new distribution partners. To make this happen, insurtechs in 2023 are focusing on providing technology that abstracts functionality to enable any third-party service provider to integrate their insurance solutions into customer key touchpoints.
U.S market value for embedded insurance was $5 billion in 2022 and is projected to reach 70.7 Billion USD in 2025 - Lightyear Capital
Insurtechs have consolidated their position as value-generators for their insurance partners. However, there is expected to be a 'shift to quality' in 2023. In an uncertain economy, Insurance carriers are evaluating insurtechs that can provide them with a lasting impact. Research and consulting firm, Forrester, reveals that more than 25% of insurtechs are expected to exit the insurance market in 2023. Successful insurtechs have focused on delivering compelling value to US insurance companies and this will continue to be their driving force. 2023 will be a year where insurers will be focusing more on innovation with data-driven ecosystems and increased utilization of AI and automation across all lines of business as functions.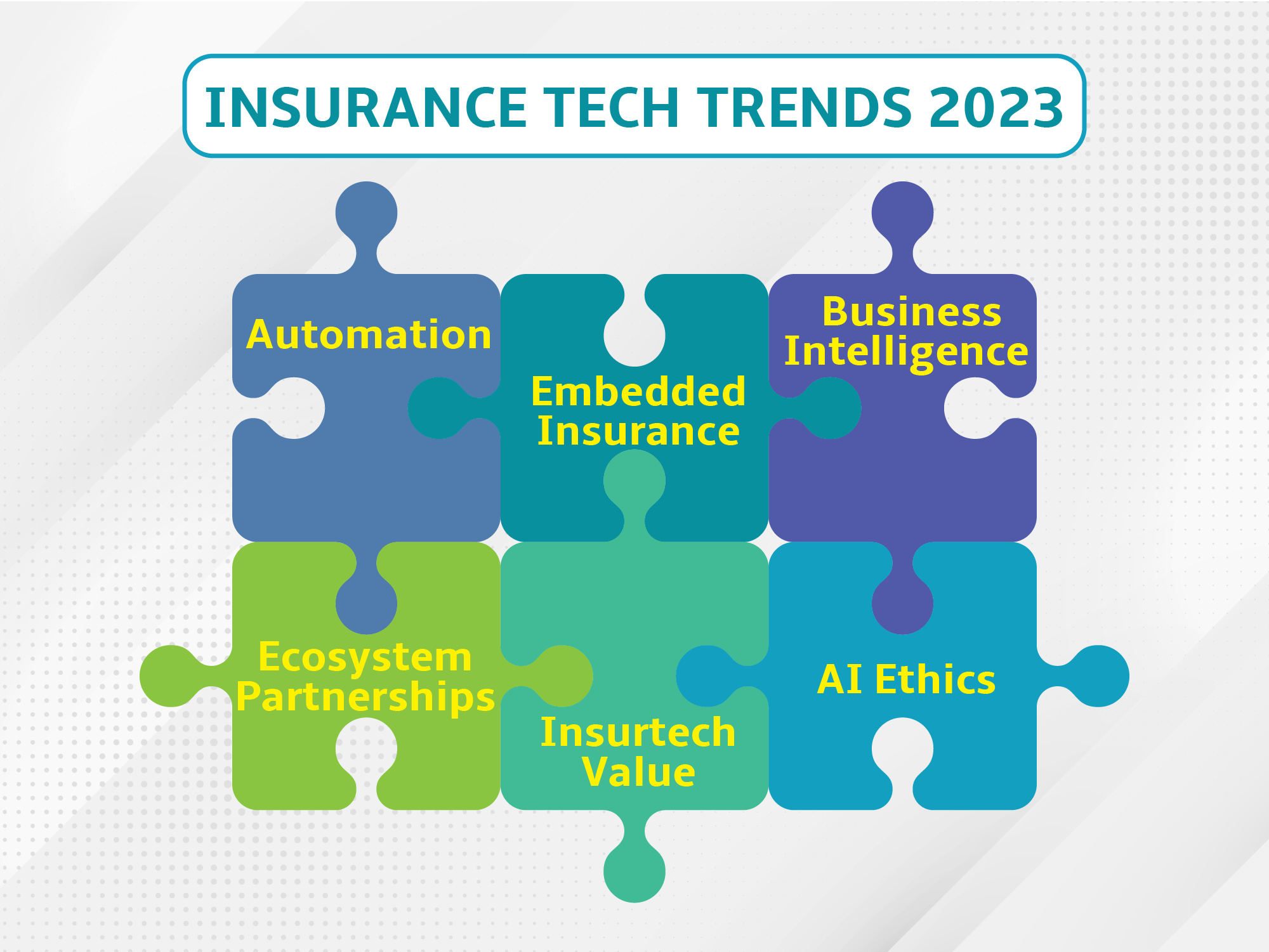 Digital Tech Investment Trends for US Insurance Companies
Technology will continue to be key to insurers' ability to scale and grow. For most insurers, systems and capabilities have improved while others are in the process of getting their technology infrastructure up to speed, albeit in a gradual manner. However, business strategies will have to contend with emerging challenges in 2023 - rising inflation, threats of recession, and climatic upheavals. In spite of these challenges, insurers cannot be stuck in a holding pattern. Insurance companies will need insights into what opportunities exist and where to expect growth.
IT budgets will be invested in areas that will improve efficiencies such as automation and business intelligence. AI will become a trusted coworker according to Forrester surveys.
Data shows that a large number of enterprises, not just in the insurance sector, have made significant investments in AI in the years leading up to 2022. These organizations are seeing positive results from these investments. Their success has become the driver for more insurance companies, particularly mid-size as well as regional insurers to move towards enterprise applications with greater automation.
AI will deliver value but getting it right is not always a guarantee. This is why insurtechs like SimpleSolve are also working with ecosystem partners to drive business transformation initiatives.
Greater involvement in AI-powered solutions will necessitate a greater adoption of AI governance and ethical frameworks. AI's unconscious bias has been in the news lately in mortgage approval algorithms or even facial recognition software. This is why IS Insurance can expect an acceleration in AI ethics legislation in 2023.
Forrester Research, predicts that 1 in 4 tech execs will be reporting to their boards for AI ethics.
2023 will see an increase in business collaborations and ecosystem partnerships. This dovetails with insurance execs needing to reduce operational costs while still fueling long-term growth. Forbes says that insurance carriers that have well-entrenched legacy systems will begin the transition to more modern technology stacks. Those who have already begun their digital transformation will be evaluating insurtechs on the emerging technologies that they will provide in their solution mix. For instance, can insurtechs provide them with easier ways to integrate third-party data to more accurately insure risk? With autonomous vehicles, risk factors are now shifting to autonomous systems. Cyber risk is also becoming a growing line of business. AI chatbots that can help with 24/7 access for customers will also find many takers. This will require a digitized core operation, not just for digital ecosystems but also to remain cost-effective, increase digital insights and automate customer interactions.
Such changes will require insurance companies to work closely with their technology partners.
Acutely aware of large carriers leveraging technology to compete and grow, SimpleSolve has focused on developing solutions that are leveling the playing field for Regional and Mid-Size Carriers. Interested in a demo to see how this works? Schedule a call with us today.
Topics: Digital Transformation