P&C System TCO – What Are All the Factors in Figuring This Metric?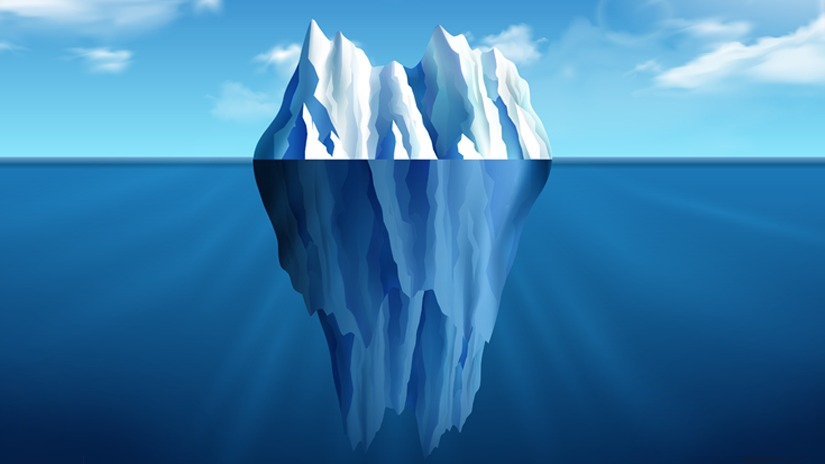 The purchase price is not the only deciding factor when your organization is evaluating new tech solutions. Ever since 1987 when Gartner came out with their revolutionary TCO analysis, CIOs in the United States of America, have been looking at the bigger picture to decide on new investments. In IT financial management terms, the Total Cost of Ownership does not stop with the purchase price of the asset but should also include the cost of operation.
Industry data shows that purchase price is often just about 10 percent of the actual cost of implementation. There are hidden costs, part of your operational risk management, that need to be considered. This means the amount spent on tech integration, maintenance and support, training staff, microservices integration from multiple vendors, etc. will need to reflect in the costing too.
Understanding TCO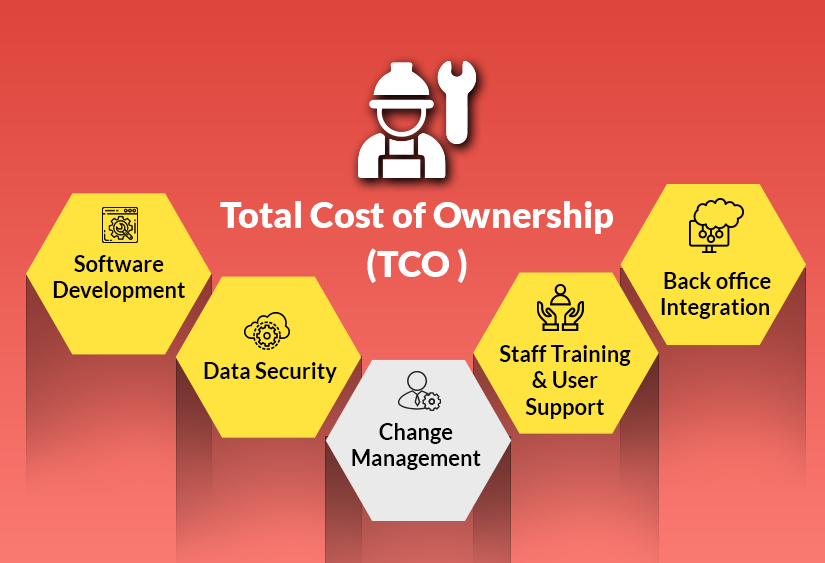 A TCO analysis is often an eye-opener. It may reveal that what you had considered a great bargain might just end up more costly since it ignored the hidden costs that you had not counted into your purchase plan.
We have all owned a car or might even be considering purchasing a new one. It is one of the best ways to illustrate total cost of ownership. Let's say you decided to buy a used car because the sale price seems more attractive than a new car. Now, we do a TCO calculation, adding on all the foreseeable costs for the next 3 years. Here's the math
Car ONE
Purchase price $10,000
It's a 3 year old model so repairs and maintenance costs are high $6000
You sell it after 3 years for $2000
Your total cost of ownership is $14,000
Stop! Your TCO has not added your time spent in taking your car for frequent repairs. What about insurance? And then there is the higher cost of fuel guzzled by an older car.
CAR TWO
Purchase price for new car $20,000
3 year warranty that may cover repair charges $0
You sell it after 3 years for $10,000
Your total cost of ownership is $10,000
Of course, new cars will have a higher insurance rate compared to an older car but that will also depend on the make and model
In the final analysis, even though the new car is more expensive up front, in the long run, it turns out to be more affordable. The same holds good for new tech solutions.
A 2019 Gartner survey found that 74% of organizations can't define IT services and their associated business value clearly. Another 81% of organizations can't estimate the full cost of IT services and hence, don't report or chargeback these expenses correctly.
TCO for tech implementation
Honestly, it can be confusing to calculate the exact cost of tech implementation. That is why knowing the math behind total cost of ownership calculations can be immensely helpful to understand whether or not a new tech system is worth it.
Total cost of ownership or TCO is different from the price paid for a tech product. As Gartner points out, the total cost of ownership calculation for information technology includes hardware and software acquisition costs, end-to-end expenses, the cost of downtime, training, and even productivity losses, among other things. It must include all expenses that crop up during the lifecycle of the new tech implementation.
For instance, let's assume that you purchase a new update for your P&C claims management software for $1,000. This will count as the price of the product. The actual cost of implementation though should reflect the expenses incurred to integrate this into your existing system as well as all other expenses that affect the functionality of the product throughout its lifecycle.
While the purchase price is an important factor, it is not enough to tell you the true cost of implementing new technology.
---
Also Read: How to Optimize Insurance Workflows for Higher Efficiency
---
What goes Into TCO Calculation?
Calculating TCO for your tech stack should ideally include the following elements:
Acquisition costs
Implementation costs
Operating costs
Personnel costs
Acquisition costs
The basic aspect to consider here is the price of the technology. This includes both hardware and software costs. If you decide to include customizations, then the additional development cost needs to be accounted for as well. Sometimes, certain software may need a separate license to become operational. This license fee and any other registration fee will also need to be included in acquisition costs.
Implementation costs
Once the hardware and software for your new tech system have been purchased, the next step is implementation. The new system will need to be integrated into your existing technology. Integrating multiple systems may require communication among multiple vendors.
Integration with applications for different core business functions like claims management, billing, compliance, etc. will need to be seamless so that there are fewer errors popping up unexpectedly. That makes the cost of vendor risk management an important aspect to consider when it comes to implementation costs.
To lower this cost and ultimately reduce TCO overall, it may be smart for you to choose a platform that comes integrated with all core insurance functions and also provides for easy API integration to other third-party supporting features. Insurtech solutions like SimpleINSPIRE provide for easy API integration interfaces. A convenient integration platform can also help lower data migration costs.
---
Also Read: What's Keeping Insurers from Using Insurtech More Effectively?
---
Operating costs
Training people to use the new software can be one of the largest costs of TCO, not just in the U.S. but also globally. Yet, investing in this is important as technology is only as good as the people who use it.
Some of the other operational costs that will feature in your TCO analysis are maintenance costs, support and admin costs, additional user licenses if needed, and security costs.
A vital expense to consider as part of operational risk management of new technology integrations is downtime. It's important to evaluate the selected software on its stability since software malfunction is extremely detrimental to business operations. However, even with a stable product, there will be some downtime for maintenance. In both cases, you will also need to include the cost of delayed output, loss of productivity, and other indirect costs to your operational costs.
Personnel costs
Personnel cost is the cost of human resources. This should consider any new people you need to hire to handle the technology, IT support staff to upgrade and maintain software, and training costs.
TCO ≠ Price
TCO = Cost of (Acquisition + Implementation + Operation + Personnel)
Making the right system choice based on TCO for U.S. insurers
The first step for effective TCO comparisons is to have a standardized process to measure cost of new technology. A standard framework will promote transparency and make it fairly easy to evaluate cost. Once you have an internal framework, the next is to seek out vendors who are also transparent with their costing. This will help you account for the other hidden charges like registration or licensing fees.
Successful technology implementations will bring many benefits to the table, from faster and smoother internal processes to improved customer experience. These KPIs play an integral part in a reduced TCO. So, it is imperative that you consider the flip side of the coin when choosing your new tech.
If you are considering new technologies and the benefits they bring your business, contact us to discuss the total TCO for our tech stack.
Topics: Digital Transformation