Get Ready For Change: Auto Manufacturers Entering Insurance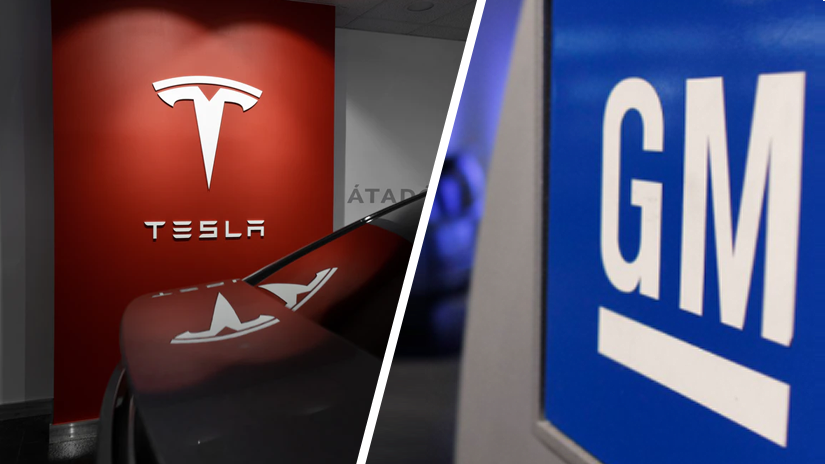 Tesla Inc. has changed the auto industry forever. The company has shredded the rule book by their clean sheet approach (building from scratch). Becoming the most valuable carmaker on Wall Street makes for a different kind of approach to the old-school manufacturing know-how. Tesla did not invent the electric car but they made a paradigm shift by embracing technology as the core of their innovation strategies. It shook up the status quo for other auto manufacturers.
When Tesla ventured into car insurance, other automakers like GM and Ford followed suit. Will the entry of auto manufacturers herald a change for car insurance companies? Will it put drivers in control by providing them a pay-per-mile rate based on how much they drive? This and many more questions are being asked. First, let's have a closer look at what these three auto manufacturers are bringing to car insurance.
Tesla Insurance Services
Tesla is known for its fanfare around new launches but in August 2019, the company quietly started Tesla car insurance through its new subsidiary - Tesla Insurance Services. Tesla is in collaboration with State National Insurance as the underwriter. While Tesla car insurance is limited to only a few territories, it will expand nationwide once the initial learnings provide for strengthening the product.
Why did Tesla decide that insurance was a necessary addition to its bouquet of products? One of the biggest motivators was the lack of historic information for Tesla Cars. This meant that car insurers were charging a higher premium for Tesla cars, driving up the cost of ownership.
By making insurance part of their integrated offering, Tesla not only brings down the overall cost but even offers premiums 20 -30% lower than other car insurers. As a technology-driven company, Tesla has been able to leverage the use of telematics integrated into its cars to get real-time data about driver behavior. Advanced vehicle technology collects data through camera recordings and sensor readings. Analyzing the big data provides important information about risks of accidents and repair costs and vital inputs that help the company to improve its auto-pilot technology, stability control, and anti-theft systems to name just a few. Improvement in technology helps drive premium rates down and provide customers with inputs that would provide real value in their usage-based insurance policies.
Currently, Tesla's insurance premiums are based on aggregated data. Once the initial offerings are streamlined, it will roll out customized services tailored to each individual. At this point, it has plans to extend Insurance to only Tesla car owners but innovation is the Tesla mantra so one never knows.
In a recent quarterly earnings release, Elon Musk made remarks that indicate that he sees Tesla Insurance contributing 30% to 40% of the car business.
At 30% of a market cap of 550.73 billion USD that will easily make Tesla car insurance services take over the top insurer spot from State Farm.
GM's OnStar Insurance Subsidiary
OnStar Insurance from General Motors mirrors what Tesla is doing for its own cars. Usage-based car insurance is not new but auto manufacturers have the advantage in that they can make the vehicle technology as part of the car mechanics and not as an add-on through mobile apps or plugged-in devices.
OnStar insurance is not limited to GM Cars unlike Tesla but the special discounts are only for new GM vehicles (2015 models onwards) that are outfitted with OnStar systems. GM is the newest entrant to usage based insurance and while it was available only in Arizona initially, 2021 will see it expand to other states.
"OnStar Insurance will promote safety, security and peace of mind" - Andrew Rose, president of OnStar Insurance Services
General Motors insurance leverages technology to make a difference to car insurance premiums. Customized insurance plans based on telematics are of course one of the features - Drivers who brake too fast or speed too often will see higher premiums than others. However, safety is also what OnStar technology is offering its customers. No one wants to find themselves in a car accident but drivers with this plan have benefited from the Automatic Car Response Service that alerts OnStar Emergency certified advisors to send immediate help.
The OnStar Smart Driver feature provides policyholders recommendations for smarter driving by analysis of the car data it collects, this, in turn, lowers driver risk and potentially earns them bigger discounts.
Auto manufacturers stepping into the insurance space do realize limitations when it comes to experience when compared to established car insurance providers. One way of dealing with wary policyholders is to leave underwriting and claims processing with insurers. In the case of GM OnStar, policies are underwritten by subsidiaries of American Family Insurance.
Ford auto insurance
The company says its service offerings will cut premiums by 40% by equipping cars, trucks and SUVs with monitoring devices to collect information on vehicle usage and driver behavior. Ford Motor Co. though is going about it in a different way than Tesla. It is securing agreements with insurance carriers like State Farm, Allstate, and Liberty Mutual to put drivers in control of an individualized pay-per-mile rate, using the Ford Vehicle Technology.
Are car insurers ready to meet the tech challenge?
Emerging technologies are changing the modern car and auto insurers have had to make changes in tandem. One of the biggest questions is what is making it possible for auto manufacturers to offer such highly discounted premiums that insurance companies are finding difficult to match?
Insurance rate calculations are a complex actuarial estimate of future costs - getting the pricing right is always based on data. However, it has traditionally been a calculated average and good drivers paying a high premium does not make for a happy customer. Auto manufacturers are relying on the data accuracy collected through vehicular technology to get the pricing right.
Insurance companies also utilize telematics. However, this is launched through mobile apps and devices plugged into the computers in the vehicle. Car manufacturers, on the other hand, use telematics through sensors embedded in the cars and this data is much more accurate than that collected through apps.
One way to access sensor data by insurance companies is by partnering with car manufacturers viz a viz what Ford is doing. The bottom line is that whoever gets the most accurate data will be able to leverage the advantage. The future for car insurance providers will be technological innovation to drive benefits to the consumer, requiring closer collaboration with insurance technology innovators.
Topics: Digital Transformation