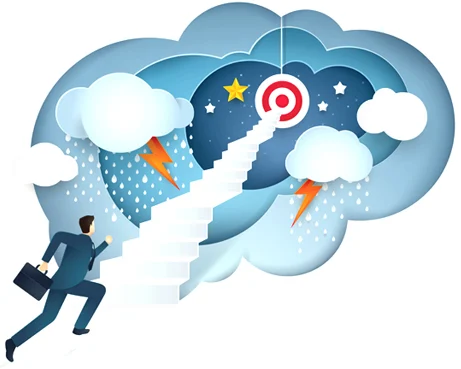 Why SimpleSolve
From our humble beginnings over 2 decades back, and to this day, we at SimpleSolve pride in considering our employees as our biggest asset, providing them with an environment to grow professionally, enjoy the work they do and pride in being an integral part of the success of the company. This has not only allowed us to attract the best of talent but also achieve exceptional employee retention. Come, join the SimpleSolve family and experience the difference.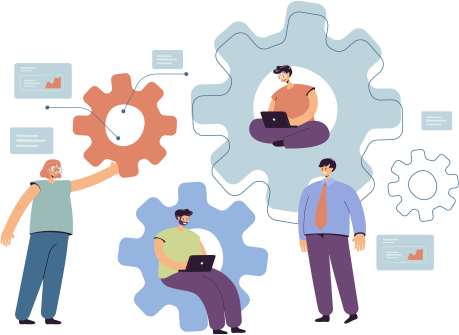 Multi-Faceted Experience
As an enterprise software product company, we are always working with the latest and disruptive technologies, providing an unparalleled environment to learn and gain exceptional professional experience. In line with emerging technologies and rapid development, our staff are trained to be full-stack developers, giving them a wide range of hand-on experience on various technologies, tools and methodologies. All our clients are US based and all of our projects successfully make it to Production. Work with SimpleSolve and become a thoroughbred technology evangelist.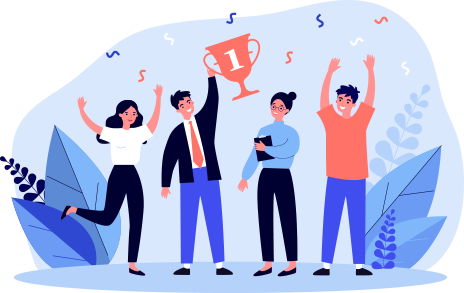 Rewards and recognition
We are able to attract good talent as our compensation package is comparable with the best in the industry. In addition, Employees and teams are regularly recognized for their innovations and contributions through incentives, raises, and awards. Our periodic employee and team appraisals are based on quantifiable performance parameters rather than on subjective assessments.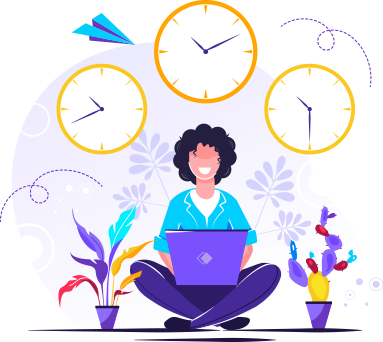 Work Life Balance
We lay a lot of emphasis on a work life balance. The technology profession can sometimes be stressful and challenging, but we do respect our employee's personal and family life. We provide an environment that allows our employees to equally prioritize the demands of their job as well as their personal life. As a small example to illustrate; employees get a paid vacation day on their wedding anniversary, to allow them to spend the day with their spouse. The company also provides several opportunities for a social life within the company.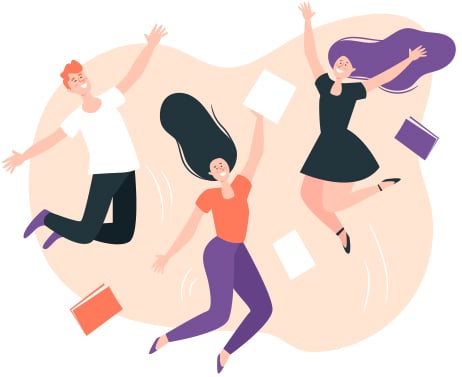 Life at SimpleSolve
Our culture helps fuel fresh ideas, encourages feedback, and motivates unique approaches to solving issues and delivering solutions for our clients. We take pride in our work and also believe in a cheerful mindset. We take time to celebrate through team outings, holiday festivities, creative contests, and activities in our communities. You will enjoy your time at SimpleSolve.
Open Positions at SimpleSolve
TECHNICAL LEAD (ANGULAR 2+)
Candidate should have at least 2 years of Hands on development experience in Angular (2+) while managing a team of onshore and...
SENIOR SOFTWARE ENGINEER
Full Time 4+ Years of hands-on & relevant experience in web applications development using Angular 2.0 +. Experience with RESTful...
WEB API DEVELOPER
Proven working experience in Dotnet development, designing and developing applications. Object Oriented analysis and design using...
BUSINESS ANALYST
As Business Analyst you will be responsible to Develop, document and revise system design procedures, test procedures, and...
CRYSTAL REPORTS DEVELOPER
You will be responsible for developing and maintaining high quality reports to support customer requirements. Repair and Update...
UI/UX DESIGNER
Gathering and evaluating user requirements, in collaboration with product managers and engineers Illustrating design ideas using...
Don't See A Job Opening For You? Drop In Your Resume Here.